A former bouncer who planned to target the Birmingham to London railway line with a nail bomb built with fairy lights has been found guilty of terrorism charges.
Zahid Hussain from Alum Rock, Birmingham, was spotted by CCTV climbing into a storm drain near a railway line used by trains on the West Coast mainline.
Birmingham Crown Court heard during a three-week trial that the 29-year-old tried to build "a number of explosive devices", including a pressure-cooker and adapted Christmas tree lights in an attempt to construct an improvised explosive device (IED).
The father-of-two was found guilty of preparing for an act of terrorism and will be sentenced at a later date.
He had denied charges of preparation of terrorist acts, two counts of making explosives and one of attempting to make explosives.
Hussain was found to be is possession of handwritten notes containing bomb-making instructions, text books detailing guerrilla warfare techniques and small arms as well as other electrical items, including alarm clocks and doorbells.
Hussain was arrested by police in August 2015 when they were called about a man acting suspiciously whilst carrying a hammer, reported the BBC.
After searching Hussain officers found a knife and crow bar and handwritten notes detailing instructions for devices.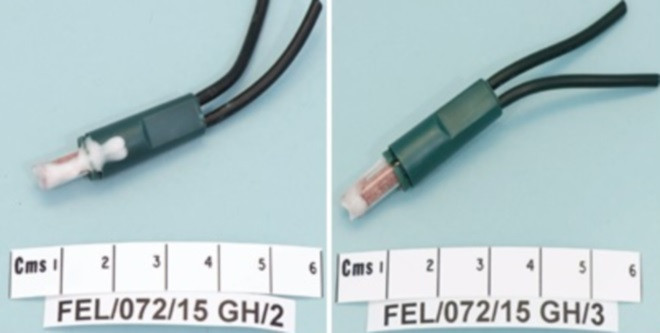 Police believe that Hussain became radicalised after reading books and websites focusing on the war in Syria in his bedroom where he spent hours researching online how to construct the devices.
The court heard how he made repeated visits to the Virgin high speed train line that links London to Birmingham.
Footage, filmed from a nearby house, showed Hussain lever a drain cover open with a crow bar and jump down into the drain.
After searching his home, officers found improvised detonator parts from fairy lights and after forensic examination it was established that Hussain had component parts and materials which, if mixed with others, could form a viable explosive device.
The court was told a mistake in the building of the IED meant it would not have exploded.
West Midlands Police say that Hussain was sectioned under the Mental Health Act and remains under the care of mental health professionals but after a hearing in January 2016 he was declared fit to stand trial and fit enter a plea.
Chief Superintendent Matt Ward, head of counter terrorism for the West Midlands, said: "The initial searches of Hussain's room established he was in possession of component parts and materials which if mixed with others could form a viable explosive device.
"Forensic examination of the pressure cooker found it contained mixed urea, diesel fuel, nails, drill bits, nuts, bolts and steel sockets.
"There was no evidence of any intended target or specific attack. But by its very nature, this could have been an extremely dangerous device.
"The Christmas tree lights also found at his address, had been adapted so each one could be used as an explosive initiator or detonator.
"Examination of his computer discovered browsing history relating to terrorism including bomb making, bomb blast injuries – showing he had a consistent and continued interest in terrorism and conflict.
"This was a significant and complex inquiry for WMCTU to safely deal with these volatile items and seek to establish Hussain's motives for having them."