Former HBOS banker bribed with prostitutes, cash and luxury travel, court hears
Ring of bankers and consultants used failing firms as front to funnel cash between themselves, court is told.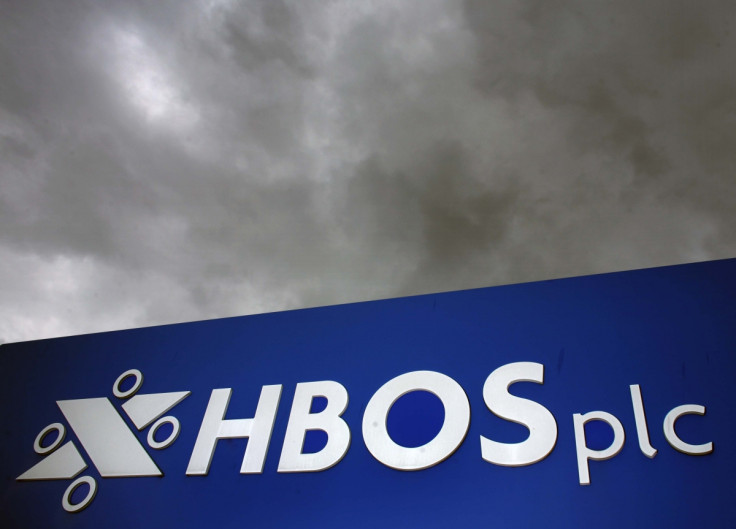 Corrupt bankers and consultants took part in a loan scam that cost Halifax Bank of Scotland (HBOS) £245m ($318m) and went on to spend the cash they made on prostitutes, luxury holidays and expensive gifts, a court heard.
Six defendants are accused of conspiring to take control of troubled businesses for their own gain, a jury at Southwark Crown Court was told.
Two are former HBOS employees, one is an employee's wife, two more worked for a turnaround consultancy with which HBOS placed a disproportionate amount of business, the prosecution claims, and the sixth is an accountant.
David Mills, and his wife Alison Mills, Michael Bancroft, Mark Dobson, Jonathan Cohen and Tony Cartwright, are in the dock in the south London court.
The list of charges, which all six deny, includes conspiracy to corrupt, fraudulent trading and conspiracy to conceal criminal property.
The court was told that the six were involved in a racket led by another man, Lynden Scourfield, a former senior manager in the impaired assets division for HBOS, who is not on trial.
Scourfield is said to have encouraged struggling business customers within his banking portfolio to use the services of David Mills, a business consultant, and his company QCS, to act as a turnround adviser so the companies could obtain further bank lending.
Huge sums were then advanced to the businesses by Scourfield even when it was "obvious" that the bank debt could never be repaid, said prosecutor Brian O'Neill QC.
Funny Money
A man employed by David Mills was asked several times to deliver an envelope containing thousands of pounds in cash to a rented flat, the court heard. It was allegedly said to be "funny money" for Scourfield to pay for girls.
The prosecutor said that a woman known only as FR described one occasion in a diary entry from December 2005, which read: "Met guys, me, Amber and Suzie. Chinese meal. Then drinks at flat and quick shag. Easy £1500. Home late and drunk."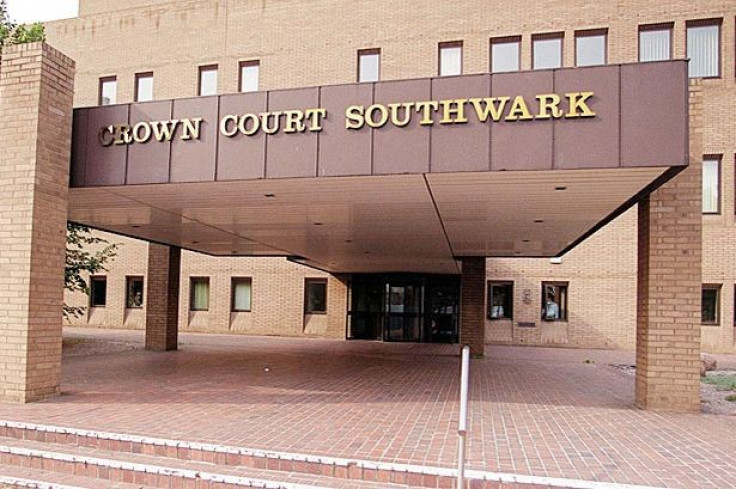 Six defendant at Southwark Crown Court deny charges that include conspiracy to corrupt, fraudulent trading and conspiracy to conceal criminal property
This tied in with a December 2005 diary entry made by an employee who worked at Fantasy, part of Remnant - a porn magazine company under Scourfield's HBOS portfolio, the court heard.
FR remembered being asked to arrange some girls for the head of Remnant Simon Robinson's "posh twat banker friends", O'Neill said.
Her note read: "Royal China Restaurant, Baker Street in the name of Michael Bancroft", he told the court, and analysis of Bancroft's business credit card showed he was a frequent visitor to the restaurant.
The group including Scourfield and Bancroft went to a nearby flat, where various sex acts took place, O'Neill said, and a woman identified as "Suzie Best" described one of the men as being a "Danny Devito lookalike - short and bald".
Scourfield was also allegedly bribed by David Mills with free travel at the expense of a company called Bradman Lake Group Ltd, and had free rein over an American Express card the consultant owned for more than two years, the court heard.
Some of the purchases allegedly included a Cartier watch worth more than £3,000 and a six-star, all-inclusive cruise on the Mediterranean for the Scourfield and Mills couples in October 2004, O'Neill said.
Together they occupied the second most expensive accommodation on the ship, the two-bedroom Royal Suite, the prosecutor added.
Personal Accounts
On several occasions, Scourfield asked the person organising the trips to send the details to his personal email rather than his HBOS one, O'Neill said.
The perks were intended to reward Scourfield in exchange for loans which enabled David Mills and others to charge high consultancy fees, the prosecution alleges.
More than £28m passed through the personal accounts of David Mills and his wife Alison, from Moreton-in-Marsh in Gloucestershire, the crown alleges.
Total losses to HBOS from loans made to the small business customers under Scourfield's supervision were £245m, the prosecutor told the court. HBOS was rescued by Lloyds Banking Group in 2009 during the height of the financial crisis.
"Many individuals suffered great financial loss and considerable personal trauma as a result of their callous disregard for the businesses they had established, owned and managed," said O'Neill.
The case continues, and is expected to last well into next year.
© Copyright IBTimes 2023. All rights reserved.