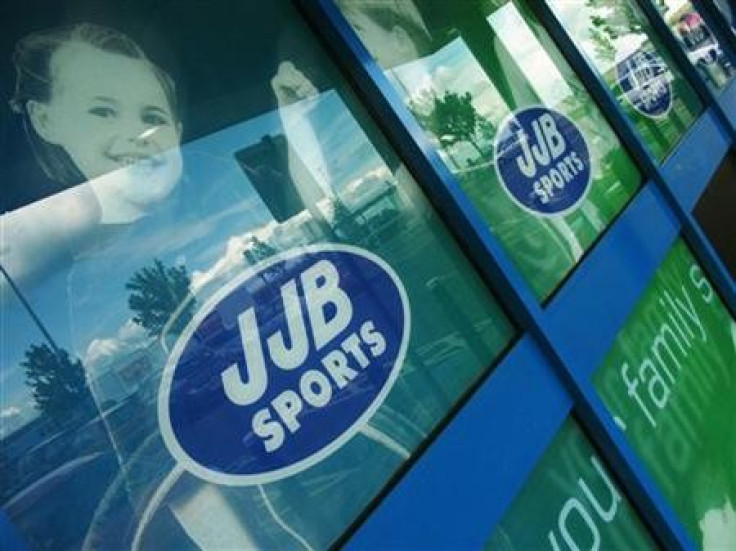 "Greedy" former JJB boss Christopher Ronnie has been jailed for four years at Southwark Crown Court for a £1m fraud.
The 52-year-old pocketed six-figure sums from three suppliers while he was in charge of the high street sportswear firm in 2007 and 2008.
Jurors heard how Ronnie, of Wilmslow, Cheshire, received payments of £650,000, £197,000 and £134,000 from suppliers Performance Brands and Fashion and Sport.
Handing down the sentence, judge Nicholas Loraine-Smith said: "This was a flagrant and disgraceful breach of your duty as a CEO of a public limited company."
Ronnie was also disqualified from being a director of a company for eight years.
David Ball and David Barrington, owners of Fashion and Sport Ltd, one of JJB's suppliers, were each sentenced to 18 months in prison for two offences of attempting to pervert the course of justice, to run concurrently.
Ball and Barrington were ordered to to pay £40,000 costs each within 12 months while a confiscation timetable has been set for Ronnie.
Commenting on the sentencing, director of the SFO David Green said:"These defendants contrived to hide information regarding their dealings from both JJB's board of directors and the SFO once its investigation began.
"That the investigation resulted in these convictions, despite such attempts to derail it, reflects the SFO's determination in tackling complex and elaborate fraud."