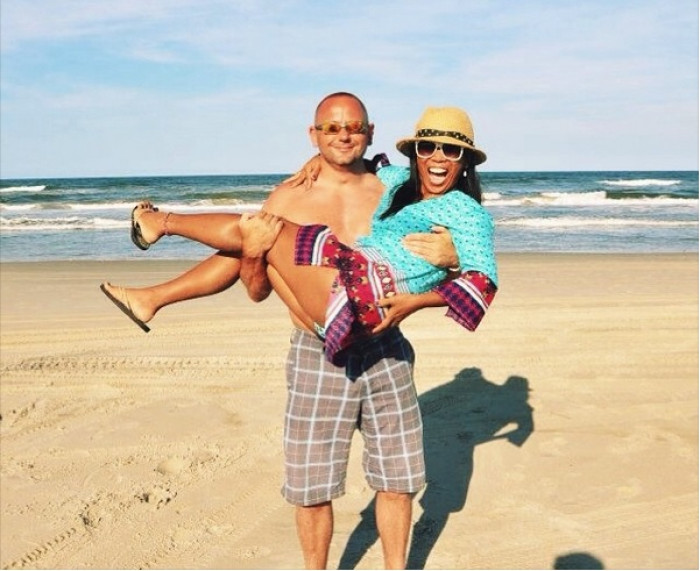 JP Morgan executive director Julian Knott blasted his wife Alita to death with a shotgun before turning the gun on himself.
The 45-year-old, who worked for the investment bank in London until July 2010, shot his 47-year-old wife multiple times before committing suicide with the same weapon.
The couple met in London, with Alita opening nursery Quayside Tots Playgroup in Southwick, West Sussex, before they moved to the United States.
She remained the playgroup's care provider until at least February 2013, according to the nursery's most recent Ofsted report.
Julian moved to the United States from London in 2010 and was working at JP Morgan's Global Network Operations Center in Whippany, New Jersey, at the time of the tragedy.
Jefferson Township police, in New Jersey, confirmed on Sunday they had found two unconscious bodies at the Knotts' large suburban home at 1.12am.
A statement released on Tuesday added: "Through an extensive investigation conducted by the Jefferson Township Police Department, the Morris County Prosecutors Office and the Morris County Medical Examiner's Office the preliminary investigation has revealed that the two adults died as a result of gunshot wounds and the incident has been determined to be a murder/suicide.
"This preliminary investigation revealed that Julian Knott, age 45, shot his wife Alita Knott, age 47, multiple times and then took his own life with the same weapon."
Happy couple
Photos of the couple painted a picture of a content family life. Beneath the 2012 photo of Julian carrying his wife on the beach, a friend commented, "Always acting like newlyweds," reported NewJersey.com.
Alita replied: "Being married for almost 18 yrs...I love him more now, he is not just my husband he is my best friend who understand who (sic) really a scatty Filipina I am."
College student daughter Kayleigh, who along with her two teenage brothers survive their parents, used social media site Instagram to pay tribute to her mum and dad.
"Although I am heartbroken that they will never see me graduate college, will never be there to see me get married or to be grandparents for my children, I can still have my inner peace knowing that they are now stress-free in a much better place," she wrote.
"You never know what life is going to throw at you, but it is all part of a plan that is bigger than us all."
"So hug your families a little tighter tonight and count every little blessing because you never know what tomorrow will bring. Life is so incredibly beautiful and I can't wait to see what the world has in store for me. Rest in Peace Mummy and Daddy, stay close," she added.