Former Nigerian leader Goodluck Jonathan claims militant group Mend wants him dead
No reason rebels, said to have tried to kill him in 2007, will not try again, says spokesman.
Nigeria's former president Goodluck Jonathan has alleged militants in the oil-rich Niger Delta want him dead. The former leader, who stepped down in 2015 after President Muhammadu Buhari won the presidential election, claimed the Movement for the Emancipation of the Niger Delta (Mend) was plotting to kill him.
It is believed Mend previously tried to assassinate Jonathan after he took office in 2007.
"We have no doubt in our mind that Mend, as a group contracted to go after Jonathan with the mind of assassinating him, is yet to abandon this criminal and ignominious craving," Jonathan's spokesman said in a statement.
"Nigerians could recall that in 2007 when Jonathan emerged as the running mate to the late President Umaru Yar'Adua in the People's Democratic Party during that year's presidential election, this very group invaded Yenagoa with hundreds of militants in an effort to assassinate him," continued the spokesman.
"Let us also not forget that members of this same group later invaded and bombed Jonathan's compound in Otuoke, Bayelsa State, on a night he was scheduled to attend to an important matter in his country home."
Jonathan accused Henry Okah, the assumed leader of Mend, a titles he denies, of masterminding a 2010 car bombing in the capital Abuja in order to kill him.
Niger Delta Avengers claim denied
Jonathan also denied claims he was sponsoring the Niger Delta Avengers (NDA) militant group, which emerged in February.
"Our attention has been drawn to a malicious claim by a shadowy group which calls itself the Reformed Niger Delta Avengers (RNDA) to the effect that many notable Ijaw and other Niger Delta leaders and elders, especially those perceived not to be too close to the powers that be, are the alleged sponsors of the current crises in the Niger Delta," said the statement.
"For the avoidance of doubt, we are fully convinced that such an idiotic claim is too cheap a narrative, a facile contrivance so badly concocted that any discerning mind would easily see through its disingenuous and duplicitous nature."
What is the Movement for the Emancipation of the Niger Delta (Mend)?
Mend was founded in the 2004 and is currently one of Delta's largest militant groups. It is sometimes considered as an umbrella group that includes some 100 factions, some of which carry out attacks on oil pipelines in the area.
Besides advocating for a greater share of oil revenues and compensation following environmental damages caused by oil spills, Mend also supports the ongoing Movement for the Survival of the Ogoni people (Mosop), estimated to be around 500,000 in the area.
In 2009, a military operation led by the Joint Task Force (JTF) started against Mend members following a spate of kidnappings. Mend is accused of having kidnapped dozens of people as well hijacking dozens of ships.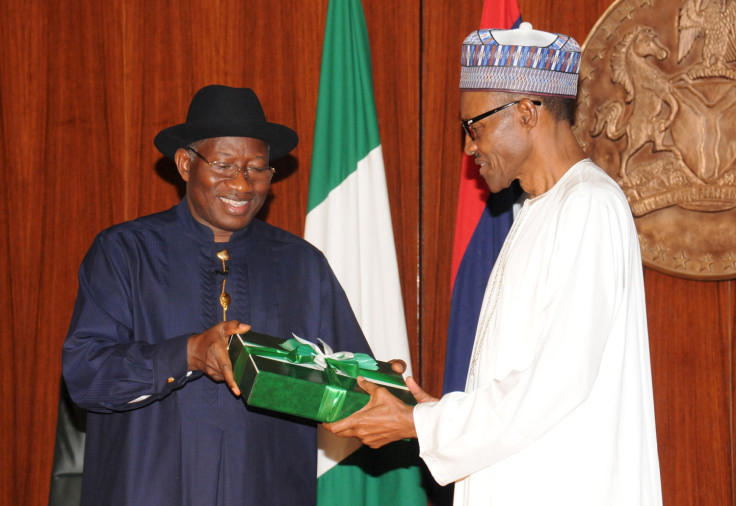 Attacks blamed on the NDA militants, the latest group to wage war against Nigeria due to perceived marginalisation in the area, have brought the country's oil production to a 30-year low.
Following repeated attacks that have undermined the economy of Nigeria, Africa's largest oil producer, the government claimed it had entered into negotiations with NDA, something the militants deny.
---
Nigeria up close: Check out our Flipboard magazine
---
© Copyright IBTimes 2023. All rights reserved.