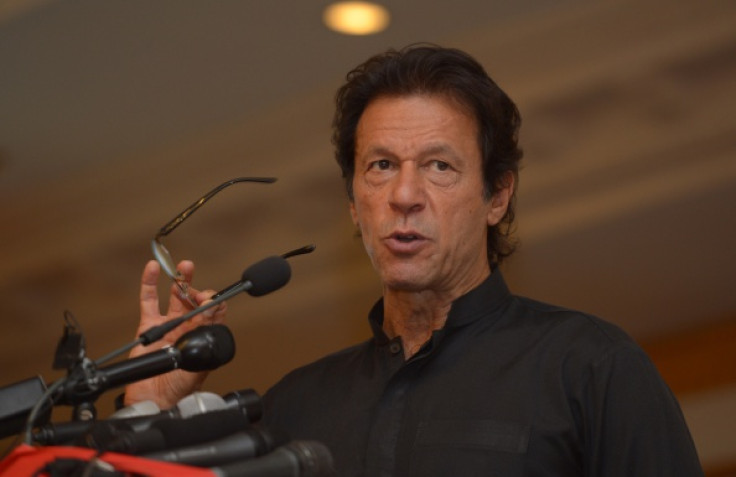 Former Pakistani cricketer and ex-husband of Jemima Goldsmith, Imran Khan lashed back at critics on Tuesday (6 January) saying "marriage is not a crime".
Speaking at a press conference in Islamabad, Khan said: "I didn't think of my marriage for 10 years after my divorce because my children were small. I do not ever think of hurting my children's feelings."
Khan revealed his wedding news when boarding his flight back to Pakistan from the UK on Monday (5 January) night at the Heathrow airport, when he said that he is planning to, "share the good news with the nation [upon returning]".
The bride is revealed to be the former BBC weather presenter Reham Khan, 41, a divorced mother of three.
Reham moved to her hometown in Pakistan in 2013 and has been working for several media channels ever since.
Media channels across Pakistan are buzzing with repeat clips of Khan's first wedding to Jemima Goldsmith with angry callers expressing their fury over Khan's marriage.
Opponents are pointing fingers at Reham's character due to her high-profile career with pictures of her being shared over Facebook with captions like, "Reham Khan drunk at a private party, rubbing a woman's back. Is she a lesbian now?"
Some reports have also surfaced suggesting the couple has already secretly tied the knot.
Khan's sister Aleema told MailOnline: "Really? Really? Let's see if he announces it officially. I am taken aback. This is a real challenge for him. We haven't met her and I don't know that we want to meet her.
"This is the only way the opposition know how to attack him. These are the tactics they would stoop to. I spoke to my brother a few days ago and he said it isn't true. We, the family, just asked him outright, have you married her? And he said no. I don't know if they are in a relationship, here in Pakistan you are either getting married or you are not."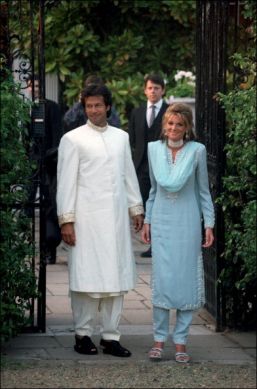 While protesting against Pakistan's present government and Prime Minister Nawaz Sharif, Khan had touched on the marriage topic at a sit-in staged outside the Parliament house.
"I want to create a new Pakistan not only for you, but also for me – because once a new Pakistan becomes a reality, I will marry," Khan had said to the crowd, reported The Telegraph.
Meanwhile, Khan's ex-wife has decided to switch back to her maiden name.
"My ex-husband, Imran, recently announced that he intended to get remarried soon, which made me think it's probably time to change my name back to Goldsmith," said Jemima who was so far kept the name of Jemima Khan.
Despite facing backlash for choosing to remarry, Khan's true fans continue on their support.
Azizur Rehman, a secondary schoolteacher, told The Telegraph: "Imran Khan has sacrificed his life for the people of Pakistan. He deserves to enjoy married life. We are waiting for Khan's marriage because it will be joyful day for all his well-wishers and political supporters."