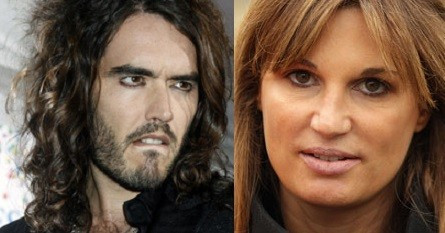 Russell Brand is apparently ready to pop the question to socialite Jemima Khan as reports have said the comedian has commissioned a jeweller to design an engagement ring for Khan.
Brand and Khan have been dating for around five months now.
"A proposal is definitely imminent. Russell's been working with a friend of his, jeweller Johnathon Arndt, to create the perfect ring. He wants it to include Buddhist and Islamic symbols – an intertwining of their two faiths," a source close to Brand told Grazia magazine.
Brand, whose previous marriage, to singer Katy Perry, had taken place in India, wants to propose to Khan somewhere in Asia.
"Russell is planning a trip to Asia for the two of them in the spring, when he intends to propose," the source added.
Brand, 38, gushed about their relationship during his interview with Jonathan Ross last week.
"I really love her. I'm very, very happy in a relationship that feels very different from anything I've experienced before," he confessed about Khan.
However, their relationship has had its fair share of drama as well.
A few months back, there were reports about tension between the couple, with rumours doing the rounds that Khan was scared of Brand. Her brother, businessman Robin Birley, also banned Brand from his exclusive club, No 5 Hertford St. in Mayfair.
Khan apparently confided in her friends that while she liked Brand, she was concerned about his obsessive behaviour and that it freaked her out.
"She's described him as compulsive and obsessive. It's like he's addicted to her. She likes him but it's still too much. Jemima fears Russell's obsession is more about his demons than it is about her," a source stated.