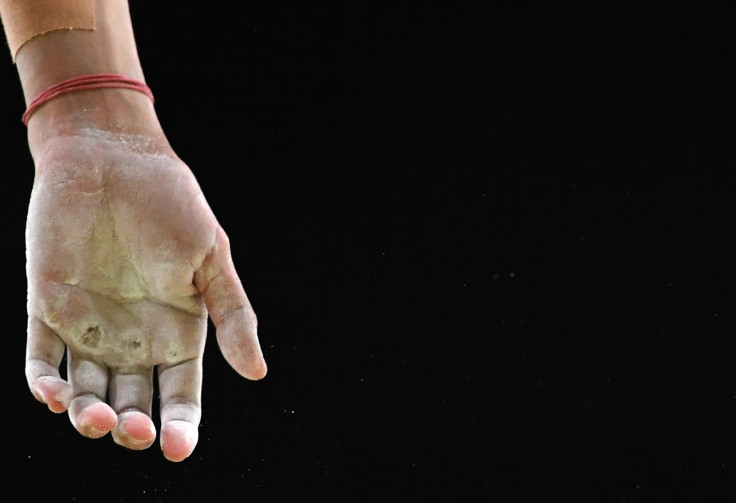 A former physician with USA Gymnastics accused of sexually assaulting dozens of women and girls is facing more than 20 new criminal charges, authorities in Michigan announced on Wednesday (22 February).
Lawrence "Larry" Nassar was charged with 22 felony counts of first-degree criminal sexual conduct, Michigan Attorney General Bill Schuette announced.
The 53-year-old former physician is accused of assaulting the women under the pretence of medical care both in his home and in medical locations, including the Michigan State University (MSU) sports medicine clinic and Twistars Gymnastics Club.
"This guy is disgusting. This guy is despicable. He is a monster," Schuette said, according to CNN. The attorney general has instructed his team to seek the highest possible sentence in the 22 charges, which is life in prison.
Schuette told reporters that two of the alleged victims were under 13 years old and seven were between the ages of 13 and 16. University police received the first complaint against Nassar in August 2016, Schuette's office said.
A month later, two former gymnasts publicly accused Nassar of assault in the Indianapolis Star Tribune. MSU police then received more complaints alleging abuse by Nassar, prompting the department to seek help from Schuette's office.
MSU Police is investigating more than 80 allegations against Nassar and more than 600 investigation reports have been compiled with nearly 300 people interviewed.
Nassar, who served as the USA Gymnastics physician in four Olympics and was the team doctor for MSU's gymnastics and women's crew teams, faces a total of 28 criminal charges. CNN reported that those include three counts of felony first degree sexual conduct charges filed in November and three federal child pornography charges.
Three former members of US national teams, including an Olympic medalist, told CBS News the abuse they allegedly endured under Nassar. Jamie Dantzscher, a bronze medal winner in the 2000 Olympics, described abuse she claims she endured as Nassar treated her lower back pain when she was 13 or 14.
Jessica Howard, who was the US national champion in rhythmic gymnastics from 1999 to 2001, told CBS that Nassar would ask her not to wear underwear when she was being treated for a hip problem at the prestigious Karolyi Ranch.
"I remember thinking something was off but I didn't feel like I was able to say anything because he was, you know, this very high-profile doctor. And I was very lucky to be at the ranch working with him," Howard told CBS News' chief medical correspondent Jon LaPook.
Eighteen women and girls have filed a federal lawsuit against Nassar. The suit also alleges that USA Gymnastics, MSU and Twistars were negligent in allowing the abuse to occur.
Nassar is set to be arraigned on Thursday (23 February).