Sergio Perez put in a hugely impressive performance at last weekend's Malaysian Grand Prix, taking chunks out of Alonso's lead relentlessly for most of the race and finishing second, but who is Perez and where did you come from?
Born on January 26, 1990 in the Mexican city of Guadalajara, Jalisco, Perez graduated from a childhood karting career at the age of 14, before moving to Europe in 2005 to compete in the Formula BMW series in Germany. Perez finished fourteenth in his first season and sixth the following year.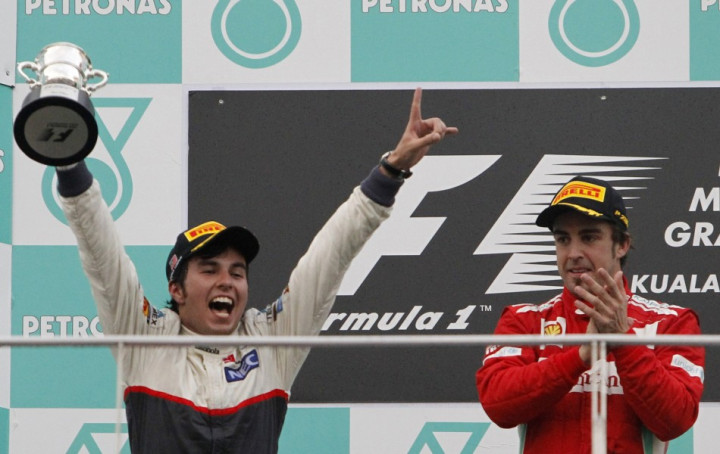 After taking part in a single A1 GP race in the 2006-07 season, Perez moved on to British Formula Three in 2007 and won the series in his first year, winning two thirds of the races and finished all but two races on the podium.
Sticking with the T-Sport team for 2008, Perez took an early lead in the championship, but eventually finished the season in fourth place.
The young Mexican - still just 18 - then graduated to GP2 for the 2008-09 season where he became the first Mexican to compete at this level of motorsport since 1990. Perez joined the Campos Grand Prix team with Russian team-mate and now fellow Formula One driver Vitaly Petrov.
Perez won his first GP2 Asia Series race at the Sakhir circuit in Bahrain, putting in a dominant performance where he led from start to finish, having qualified on pole position. He won again during a sprint race in Qatar.
For 2009 Perez, aged 19, moved to the Arden International team where he finished twelfth in the championship, with his best result being a second place finish at Valencia. During the winter break that year Perez raced in two rounds of the 2009-10 GP2 Asia Series, winning five races and finishing second in the standings behind Pastor Maldonado, who now also races in Formula One for Williams.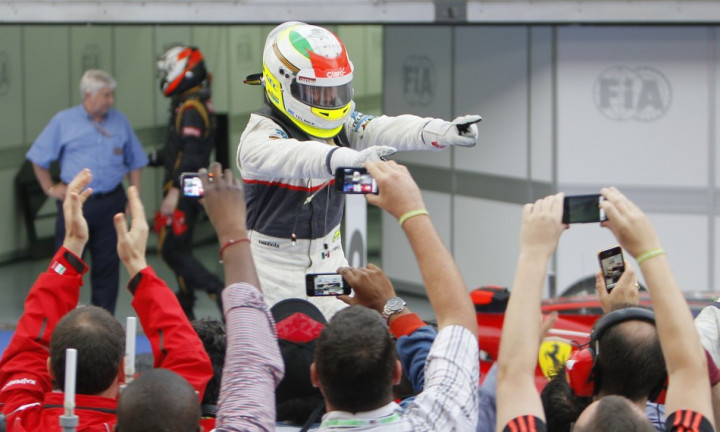 Seven years after graduating from kart to car, Perez announced that he would join the Sauber Formula One team for 2011, replacing the German Nick Heidfeld and becoming the fifth Mexican driver to race in F1 and the first since Hector Rebaque in 1977-81.
Some controversy surrounded Perez initially, as he is sponsored by the telecommunications giant Telmex, which is owned by the world's richest man and fellow Mexican Carlos Slim. Slim's patriotism towards Perez and his £44bn personal fortune made some suggest that Perez was a pay driver - someone who may not be good enough to race in F1, but who can bring enormous funding to help his team improve.
Being part of Ferrari's young driver programme changed this view of Perez, however, and he went on to score 14 points in the 2011 season, with his best finish being seventh place in the British Grand Prix at Silverstone.
Perez did not take part in the Monaco or Canadian races in 2011 due to being injured in a high-speed accident during qualifying for the Monaco GP. Perez lost control coming out of the famous tunnel and slammed sideways into a barrier, resulting in concussion and a sprained thigh. Perez took part in practice at the following race in Canada, but deemed himself to be unfit to race.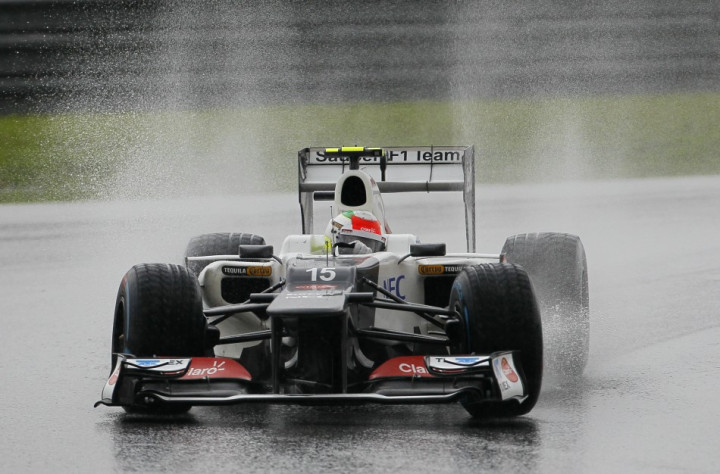 For the rest of the 2011 season Perez remained firmly in the mid-field, with a seventh in Britain, eighth in Japan and tenth again in India being the highlights.
Sauber retained the Mexican driver for the 2012 season, but his future may well lay with the crimson of Ferrari rather than the white and black of Sauber. In September 2011 Perez tested a 2009 Ferrari as part of the Ferrari Driver Academy.
So far 2012 is looking very good for the Mexican, having finished eighth in Australia and an outstanding second in Malaysia, where Perez hunted down Fernando Alonso relentlessly and could well have won, if it wasn't for running wide and losing five seconds just a few laps from the flag.
Even before his impressive performance in Malaysia, Perez was the talk of the paddock with rumours circulating that he would be replacing the poor-performing Felipe Massa at Ferrari as soon as the Monaco GP in May.
After losing the 2008 championship by a single point to Lewis Hamilton, Massa has never recovered, and an accident and subsequent time away from the sport in 2009 did not help his cause.
Sauber has categorically denied that Perez will be heading to Ferrari to replace Massa, but if he can keep repeating and maybe even improving on his Malaysian result, the young Mexican could find some top teams knocking at his door.