Formula One is ending decades of tradition and has stated the motorsport will no longer use grid girls before races.
The move comes after darts body, the Professional Darts Corporation, said it would also scrap walk-on girls after holding talks with broadcasters.
Sports such as darts, boxing and Formula One have come under pressure not to use walk-on girls from critics and feminists who argued the practice was sexist and outdated.
Formula One managing director of commercial operations Sean Bratches said: "Over the last year we have looked at a number of areas which we felt needed updating so as to be more in tune with our vision for this great sport.
"While the practice of employing grid girls has been a staple of Formula One Grands Prix for decades, we feel this custom does not resonate with our brand values and clearly is at odds with modern day societal norms. We don't believe the practice is appropriate or relevant to Formula One and its fans, old and new, across the world."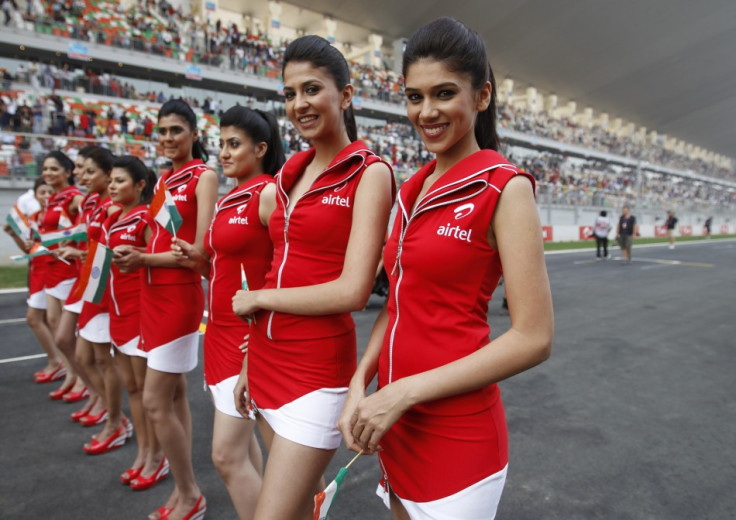 A statement issued by the sport's commercial rights owner added: "Formula One considers the time spent by teams and drivers on the grid before a race as one of celebration, where guests and various performers can add to the glamour and spectacle of the Grand Prix, enabling promoters and partners to showcase their countries and products."
Back in December Formula One said it would hold a review into whether the sport will use promotional girls for the 2018 season, which begins in Melbourne, Australia, in March.
Ross Brawn, F1 managing director of motorsports, told BBC Radio 5 live: "There's a lot of people who respect the tradition of the grid girls and there's people who feel that it has become a bit dated, so we're addressing that."
Brawn's boss, F1 chief executive officer Chase Carey, added: "What we need to do is get as many points of view as possible and make a decision right for the future of the sport."