Former Haitian rebel leader Guy Philippe was charged with multiple counts of drug smuggling and money laundering offences in the US on Friday (6 January), a day after he was arrested from Haitian capital Port-au-Prince during a live radio interview. However, his lawyer said he is "not guilty".
The Department of Justice said that the 48-year-old was indicted in 2005 on one count of conspiracy to import narcotics; one count of conspiracy to launder monetary instruments and engage in monetary transactions in property derived from unlawful activity; and one substantive count of engaging in monetary transactions derived from unlawful activity.
Philippe was recently elected a Senator in Haiti and was being interviewed by a radio station on Thursday along with another newly elected lawmaker when officials from the national anti-drug unit came to arrest him. He was taken to a police station near the city airport and was expected to be flown to Florida.
The justice department confirmed that the former rebel leader was sent to Florida where he appeared for an initial hearing before US Magistrate Judge Barry Garber of the Southern District of Florida on Friday afternoon.
"Philippe was ordered held without bond" during the hearing and his arraignment hearing is scheduled for 13 January, the department said in a statement.
The justice department said that the indictment stated that Philippe "conspired with others to import more than five kilograms of cocaine into the US" from approximately 1997 through 2001.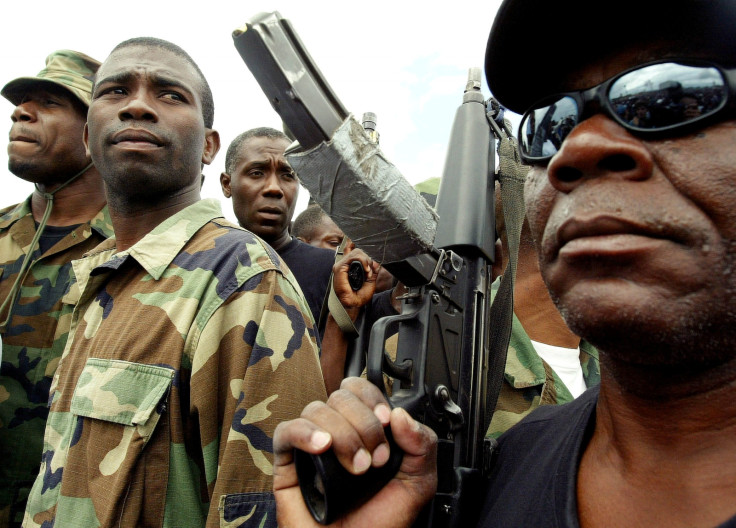 "From approximately June 1999 through April 2003, Philippe also allegedly conspired with others to engage in money laundering to conceal their participation in criminal activity, including narcotics trafficking.
"The indictment alleges that in 2000, Philippe transferred a $112,000 (£91,153) check through a financial institution, affecting interstate and foreign commerce, that included monies derived from the illicit drug trafficking enterprise," the statement read.
However, his lawyer, Richard Dansoh, said: "Clearly, he's not guilty." He added: "The indictment speaks for itself. Be that as it may, there are some jurisdictional hurdles that we have to cross," Reuters reported.