Founder of Neo-Nazi blog quits after he was revealed to have Jewish wife
Prominent figure in alt-right found to be software developer named Mike Peinovich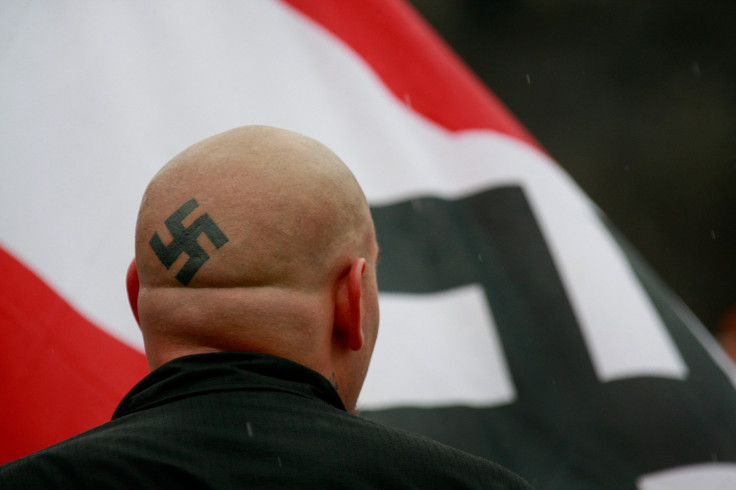 The founder of a prominent neo-Nazi website and podcast has left the site after it emerged that he is married to a Jewish woman. Mike Peinovich, aka 'Mike Enoch' (in reference to the right-wing British MP Enoch Powell), is the creator of the popular The Right Stuff (TRS) website and presenter of The Daily Shoah podcast, the title of which is a pun referencing the late-night talk show The Daily Show and the Hebrew word for the Holocaust.
However, personal information about Enoch leaked online – known as doxxing – on the blogging platform Medium, in which his actual surname and identity (software developer who lives in New York with his Jewish wife.) was revealed.
Peinovich's wife is also said to be aware of her husband's white nationalist persona, appearing on The Daily Shoah several times, including a 2015 Christmas special in which she reads a neo-Nazi parody of The Night Before Christmas, reported Salon.
The podcast is said to receive around 100,000 listeners a week. The Right Stuff receives funding from readers via Bitcoin and Paypal.
A description on the site reads: "At TRS, we believe diversity is truly our greatest strength and like to explore topics including: Judaism, nationalism, statism, monarchism, democracy, liberalism, libertarianism, free markets, race relations, gender roles, pan-secession, revisionist history, pluralism, slavery, self-determination, imperialism, economics, political correctness, feminism, socialism, postmodernism, religion, crushing the urbanite.
"Also we're white and we're not sorry."
Peinovich appeared to admit the claims against him while writing on the password-protected forums on TRS.
He wrote: "As I am sure you all know, I was doxxed and an ill-advised attempt to fool the media about my identity led me to not talk to you people and to try to simply ride it out by being silent. This was irresponsible and a disservice to all of you. Yes my wife is who they say she is, I won't even bother denying it, I won't bother making excuses. If this makes you want to leave the movement, or to have nothing to do with TRS, then I understand."
He added: "I could try to explain my whole life for the last 10 years to you, but what difference at this point would it make. Life isn't perfect."
However, in an email to Salon, Peinovich said he was involved in The Right Stuff but is not Mike Enoch, who has since become a prominent member of the 'alt-right' in the US.
He said: "I cut off ties when they went the direction they are going now, and that was four years ago. Honestly, I have not thought much about them. As you can see from all public writings I am libertarian. My wife is Jewish. Do you really believe that I am this person?
"If you give any f***s at all then you could print that this is all bulls**t. We are now being harassed not only by communists but by actual neo-Nazis."
Following reports of his identity being exposed, The Right Stuff Twitter account responded with a tweet simply reading "This isn't over".
© Copyright IBTimes 2023. All rights reserved.