Four-bedroom Spanish house 'sold' in raffle for €10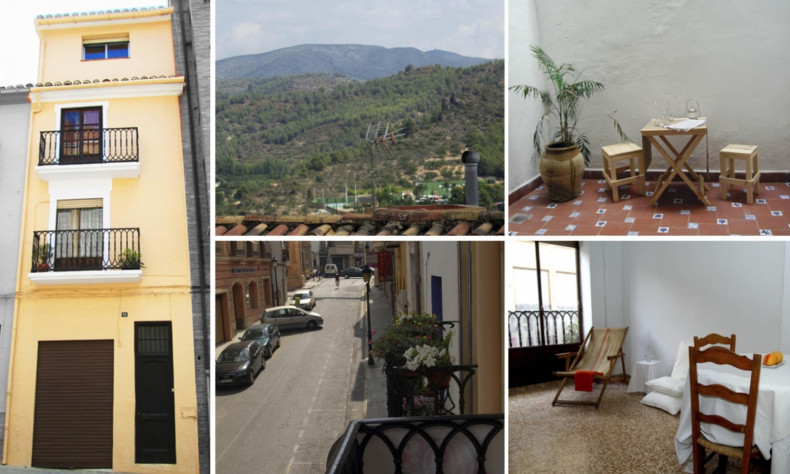 A lucky buyer has snagged a Spanish bargain – winning a four bedroom house in rural Valencia for just €10 (£7.35), thanks to a novel selling strategy.
The former owners, the Bolumar family, inherited the four-bedroom house in Segorbe, a small town with a population of 9,300, two years ago.
After putting the 141sq m house up for sale for €90,000 on the struggling Spanish housing market, they realised they had to find an easier alternative.
"It was really complicated," Pepe Bolumar, 35, told the Guardian, adding that all the alternative ways to sell were quickly dismissed – except one.
"Raffling it off seemed interesting – people would have the chance to acquire a home for a low cost and we would still end up covering the cost," he said.
The family had to spend a year wading through Spanish bureaucracy in order to obtain permission to raffle the house from the country's tax authorities – who had never had to deal with this sort of request before.
€320,000 raised
They finally started selling the €10 tickets from a kiosk in Valencia as well as online, selling 32,000 as news of the raffle spread across Facebook and Twitter.
While the majority of the tickets were bought in Spain, tickets were also bought from as far afield as Australia, Canada and the US.
Those in Florida, he said, seemed to be particularly taken with the idea. "Lots of people from Florida called us, also from England," Bolumar told the Guardian.
The raffle was held on 30 March, and no details have yet been released regarding the identity of the winner of the house.
But although the house may have sold for way over the asking price, Bolumar says the family did not get rich as a result, estimating that they would probably make around €10,000.
"It's less than what it appears. We didn't receive €320,000, because we have to cover our costs of the past year," he said, referring to publicity expenses and maintaining and hosting the website.
The family will also cover any taxes incurred by the winner from the house's transfer.
Despite calling the year-long process a "huge amount of effort," Pepe Bolumar says it could still be an effective selling solution.
"If you're trying to sell your home and it's not working, this might be the solution for you," he said.
Although this particular journey may be over, the Bolumar family are planning to keep their website open to help others interested in selling their home.