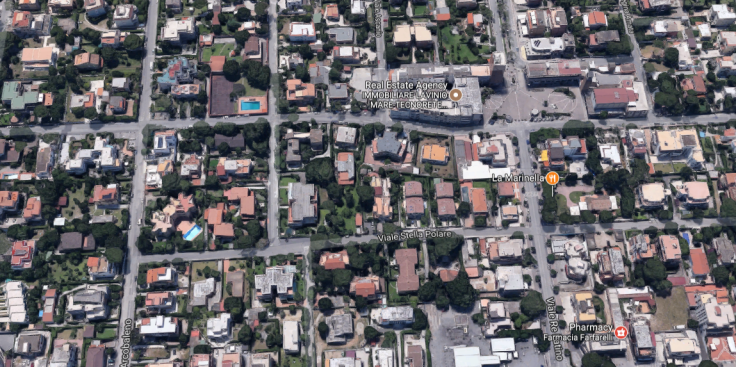 A four-year-old boy from Manchester was crushed to death when a metal gate fell on him during a holiday in Italy.
Angelo Quirino, from Crumpsall, was visiting family near Rome when the deadly incident occurred on Saturday (19 August), the Manchester Evening News reported.
The boy's uncle and some neighbours reportedly went to help when they heard screams, but they found him unconscious.
An air ambulance was sent to the scene, with medics reportedly attempting to resuscitate the boy for more than 45 minutes.
Angelo suffered injuries to his head and collarbone when the 200kg (450lb) sliding iron gate fell on top of him, it was reported.
The boy, who was set to start school in north Manchester next month, was playing football with his older brother at the time.
The family was three days into a trip to visit Italian relatives at a rental property in the coastal district of Anzio, about 40 miles (64km) south of Rome, when the incident occurred. He was there with his mother Roberta, brother and younger sister, according to Italian media.
An investigation was launched as to how the heavy iron gate fell onto the boy. According to the Manchester Evening News, local police have cordoned off the villa as the investigation continues.
Angelo's parents reportedly moved with Angelo and his brother to Manchester in 2015 from Anzio.
"I feel sick. It absolutely breaks my heart. I have a son the same age and Angelo would have been going to school in a couple of weeks," a friend of the family, who is part of Manchester's Italian community, told the Manchester Evening News.
Anzio Mayor Luciano Bruschini expressed his condolences for the family. "Little Angelo was in Anzio, together with his family, to spend some peaceful days on a holiday, days which, unfortunately, turned into a tragedy that has shattered our community," he said. "The city of Anzio is with the Quirino family, who, having come a great distance, are experiencing the greatest pain that life can have in store for us."