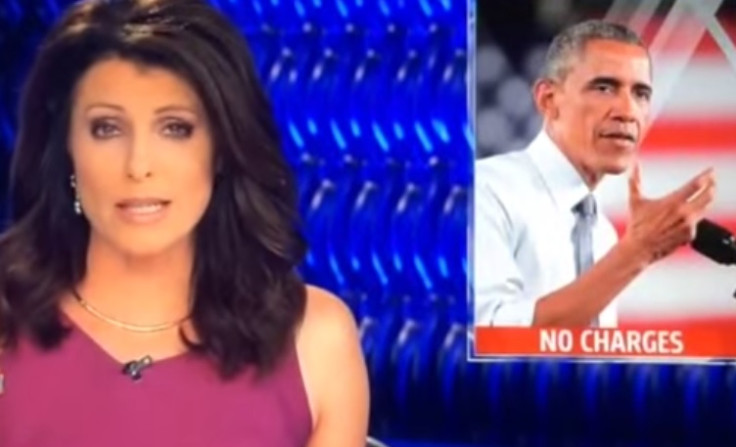 A Fox affiliated news channel has apologised after it accidently used a picture of President Barack Obama for a segment about a suspected rapist.
KSWB-TV, better known as Fox 5 San Diego, briefly used a picture of Obama along with the caption "No charges" during a report on an alleged assault which occurred at San Diego State University (SDSU).
News anchor Kathleen Bade also said during the segment: "The only suspect in a sex assault at SDSU will not be charged."
The photo remained on screen for a few seconds before the channel cut away.
Fox 5 San Diego assignment editor Mike Wille said the station was aware of the incident and insisted it wasn't done on purpose.
He told the Times of San Diego that the station would not apologise over the mistake as "They really don't do that when it's a small thing like that".
However, Fox 5 anchor Misha DiBono has since read out an on-air apology for the "very unfortunate mistake".
She said: "Friday night [13 February] at 10 o'clock, we inadvertently used a photo of President Obama while reporting on a story about charges being dropped in a local case. We regret the error."
Wille said the station received no complaints from viewers following the broadcast.