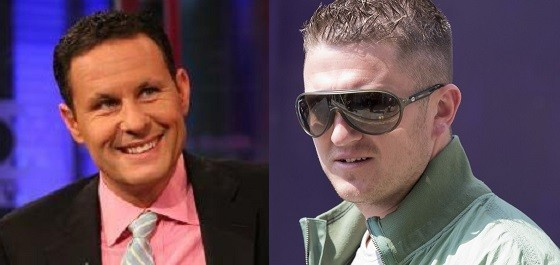 The anti-Islamic English Defence League (EDL) has received the backing of Rupert Murdoch's US media network, Fox News, after a presenter told the leader of the rightwing fringe group, Tommy Robinson, "We've got your back".
Brian Kilmeade endorsed Robinson and the EDL during a radio interview on the Fox News programme Kilmeade & Friends.
Kilmeade said he "had to talk" to Robinson after hearing about the EDL in the wake of the murder of Drummer Lee Rigby in Woolwich.
The group staged demonstrations and protests against Islamic extremism, many of which descended into violence. Police are also investigating an arson attack on an Islamic community centre in Musewell Hill, north London, after the letters "EDL" were found spray-painted on the side of the building, and a fire at a Muslim boarding school in Chislehurst, Kent.
It is feared that the building was torched by anti-Muslim racists.
Robinson, real name Stephen Lennon,told Kilmeade that he formed the group four years ago "due to an inability of our government or our police to tackle radical Islam".
He said during the 15-minute interview: "There's a two-tier policing system in our country where Islam is treated like a master race. So we started taking to the streets. We had no other option.
"We're not asking for all Muslims to leave this country, we're just saying the ideology needs to reform. We want peace but we haven't got peace and it needs to be tackled.
"We're not going to tackle it by appeasing it or brushing it under the carpet."
He added: "I'm talking to listeners in America. What's happening here is going to happen there. It's the same Islam."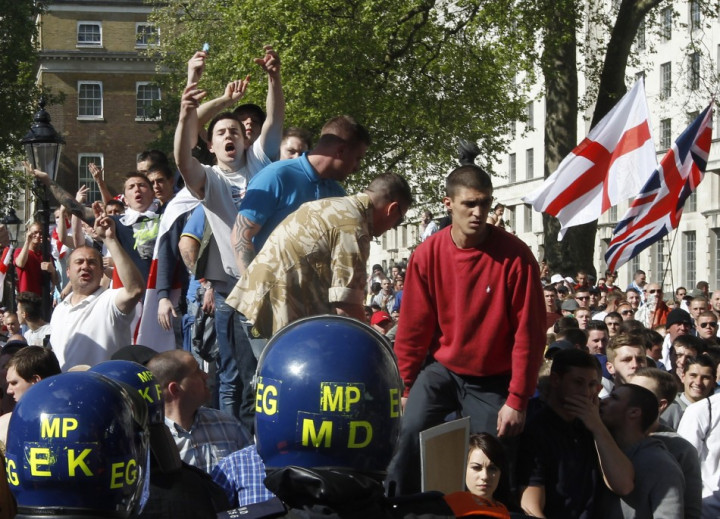 Kilmeade said at the end of the interview: "Well, Tommy, we got your back and we'll definitely look to keep in touch. It's great what you're doing."
Hope Not Hate director Nick Lowles believes the news channel, known for its unapologetic rightwing stance, "obviously doesn't know who the EDL leader is".
He told Huffington Post UK: "If they did they would know his name was Stephen Lennon and he has several convictions for violence, including being imprisoned for attacking a police officer.
"I would like to think that if they knew about the EDL then they would know that its supporters have been involved in murders, arsons and violent assaults. However, Fox News has a track record of providing platforms for the so-called 'counter-jihad' movement and Islamophobes and so their understanding of the EDL leader is depressingly predictable."
The BBC was criticised on Tuesday for giving Robinson a "non-critical platform" for the EDL after Sarah Montague conducted an "irresponsible soft" interview with him.
During the interview on BBC Radio 4's Today programme, Robinson admitted the organisation had "completely questionable" tactics but that he condemned acts of violence.