Fox & Friends was forced to disavow internment on air on Sunday (4 June) after several guests suggested internment camps in the wake of the terror attack in London. Host Clayton Morris told viewers that the network views the idea of internment as "reprehensible".
"Earlier on the show, we had a couple of guests mention the word 'internment,' the idea of internment camps, as a possible solution to this," Morris said. "I think I made it well known my feeling on that, which I find reprehensible, but on behalf of the network, I think all of us here find that reprehensible here at Fox News Channel, just to be clear."
The on-air clarification came after two guests, including former UKIP leader Nigel Farage, suggested the idea of internment camps as a solution to the attacks. "We want genuine action, and if there is not action, then the calls for internment will grow," Farage said.
"We have over 3,000 people on a sort of known terrorist list, and we're watching, monitoring their activities," he continued. "But [there are] a further 20,000 people who are persons of interest, namely they're linked in some way to extremist organisations. Unless we see the government getting tough, you will see public calls for those 3,000 to be arrested."
According to Huffington Post, Farage acknowledged that "we might alienate decent, fair-minded Muslims in Britain."
Later on in the show, Daily Mail columnist Katie Hopkins said she agreed with the idea of internment camps. "We do need internment camps," Hopkins said. "Before, I would have bought the idea that this gets more people radicalised—you know, that's not the solution. But we've gone beyond the tipping point. This country cannot take another attack."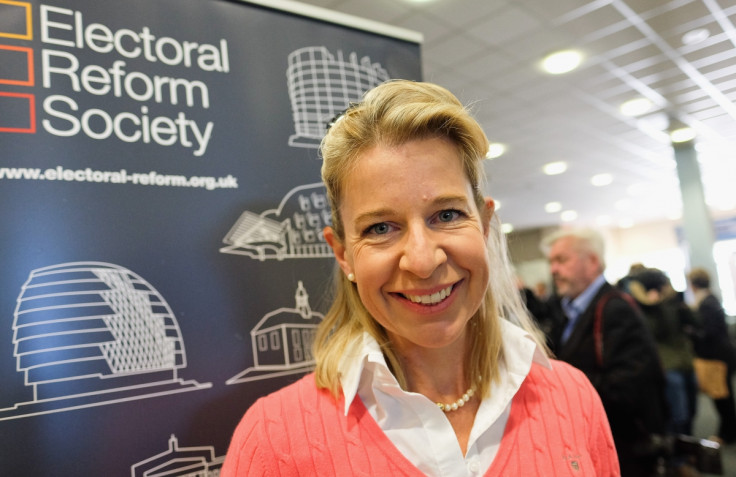 Hopkins added that the British people "need to hear 650 jihadis that returned to the UK are going to be incarcerated and deported and we need to hear that Saudi-backed mosques and extreme hate preachers and imams within those mosques are also going to be shut down and reported."
"That's what regular British people want to hear," she continued, according to Mic. "...We need to start incarcerating, deporting, repeating until we clean this country up."
Host Abby Huntsman then told Hopkins she agreed "we've got to get over the political correctness".
It is not the first time Hopkins has called for similar action. Following the suicide bombing in Manchester in May, she demanded authorities settle on a "final solution" in a tweet that led to her parting company with the London-based radio station LBC on which she had a show.