France to deploy 12,000-strong reserve force after Nice massacre
Interior Minister Bernard Cazeneuve urges 'French patriots' to join police reservists.
France is to call up 12,000 police reservists to provide additional security across the country in the wake of the terror attack in Nice. Interior Minister Bernard Cazeneuve has urged "patriots" to join the reserve force and relieve the pressure on overextended security agencies, who have been left reeling by the third Islamist attack in the country in 18 months.
The call came after opposition politicians demanded Cazeneuve's resignation for failing to prevent the massacre in Nice. Some 84 people were killed and over 300 were injured after a Tunisian man, named Mohamed Lahouaiej Bouhlel, drove a 19-tonne lorry through a crowd of people who had gathered to watch a fireworks display in the French Riviera city to mark Bastille Day on 14 July.
The government says 121 people are still being treated for injuries in hospital, with 26 of those in intensive care. The attack, claimed by Islamic State (Isis), comes eight months after gunmen affiliated with the jihadist group killed 130 people in Paris.
Call for volunteers
The police reservist force is made up of 12,000 volunteers between the age of 17 and 30, according to the AFP news agency. Volunteers must be older than 16 and physically fit to join the force. Contracts could last up to five years and volunteers are called up to serve a maximum of two months per year, although this could be extended in exceptional circumstances.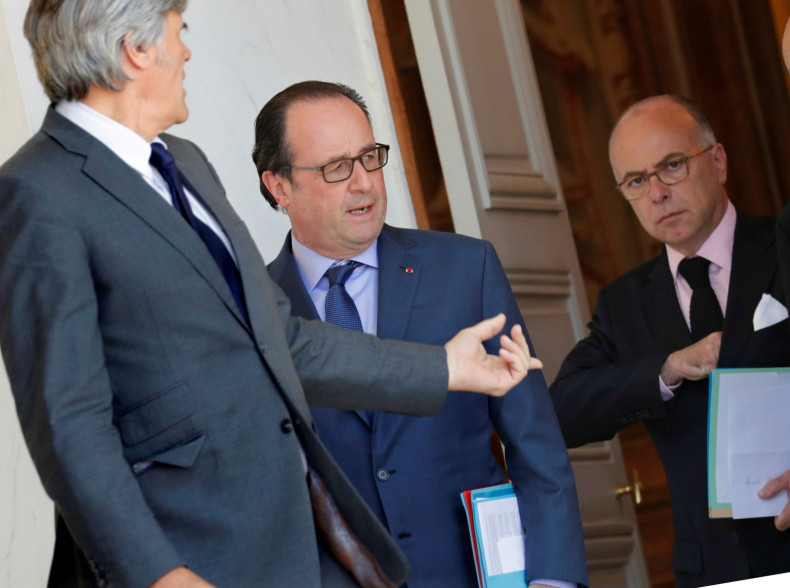 "I want to call on all French patriots who wish to do so, to join this operational reserve," Cazeneuve was quoted as saying on 16 July.
The interior minister defended the security services for failing to prevent the Nice attack, saying that France was facing "a new kind of threat" which highlighted "the extreme difficulty of the anti-terrorism fight".
But Marine Le Pen, leader of the far-right National Front, said: "In any other country in the world, a minister with a toll as horrendous as Bernard Cazeneuve – 250 dead in 18 months – would have quit."