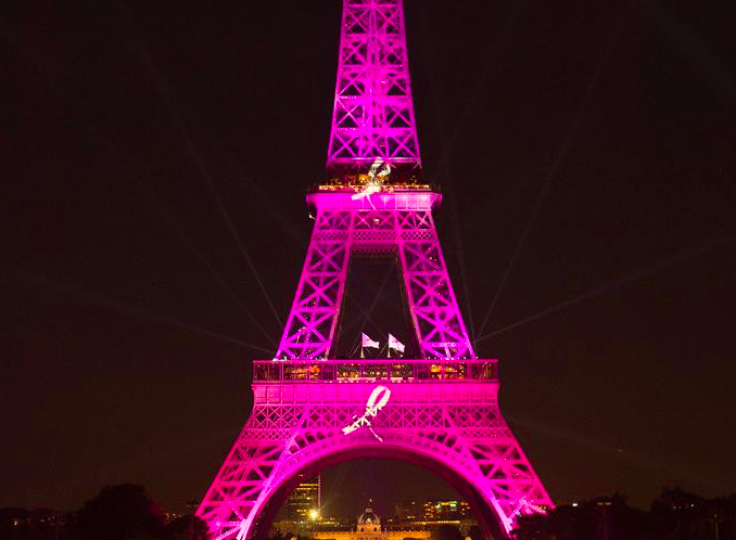 France's most beloved monument, the Eiffel tower, lit up dark skies with pink hues on 28 September in celebration of the breast cancer awareness month, October. The lighting was reportedly a part of the 'Ruban Rose' event that was launched by Paris mayor Anne Hidalgo.
The Eiffel Tower illumination not only marked the 'Octobre Rose' (Pink October) month but also the 22nd Breast Cancer awareness campaign in France. Information booths have also been set up across the Eiffel Tower at the Trocadero centre till 1 October.
Breast cancer is the most common cancer found amongst women in France. Women between the ages of 50-74 are now being offered free mammography every two years, reported The Connexion.
Meanwhile, in other news from the Eiffel Tower, a Swiss artist was arrested after taking naked selfies with tourists in front of the tower in Paris. Milo Moiré, 31, was held by police at the Trocadero square where she was urging passers-by to take selfies with her naked self. Moiré has been known to use her body as a form of art and has performed similar naked selfie acts in Switzerland and Germany, though without facing charges.
"Through this physical, bodily interaction between me as a self-exposing avatar and the people wanting a selfie, I want to establish a point of contact between the real and the digital revelation of intimacy," explains Moiré. "A new meta-level of self-staging emerges."