France opens first deradicalisation centre to tackle aspiring jihadists
French government's first deradicalisation centre opens as Loire Valley raising concerns for locals and critics.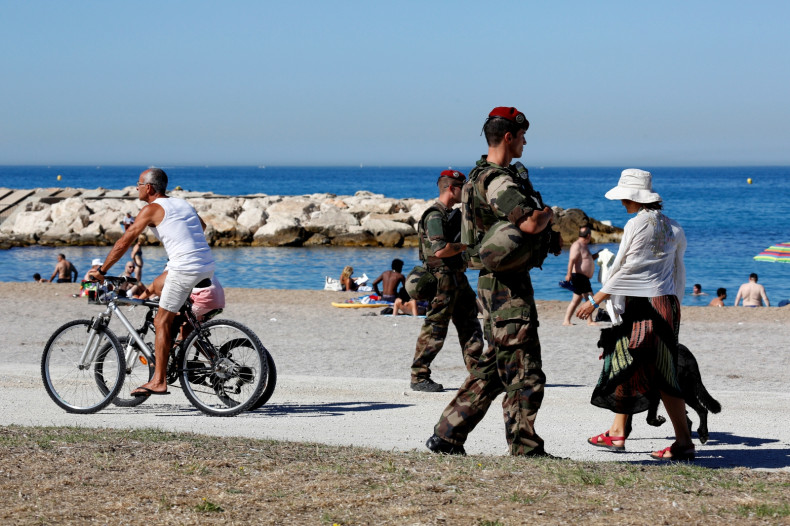 France unveiled its first deradicalisation centre on Tuesday (13 September) to handle aspiring jihadists as part of its efforts to counter Islamist terror threats. The Centre for Prevention, Integration and Citizenship in central France is equipped to host 25 people at a time.
The French government has pumped in €40m (£34m) in the deradicalisation programme as the country has been hit by a string of extremist attacks mounted by Islamists. Similar facilities in nearly a dozen regions are set to be inaugurated in the coming months. The government has handpicked as many as 15,000 individuals across the country classifying them as potential extremists. The programme is a marked shift in France's handling of Islamic terrorism.
At the Loire Valley's centre located on the outskirts, men and women – officially called "volunteers" – will wear uniforms and receive the necessary support from French authorities including lessons on history, philosophy and religion. Waking up at 6.45am with the hoisting of the French national flag, the inmates' day will see a rigorous schedule. They are also expected to sing the French national anthem.
All the inmates have been identified as potential national security threat and could be en route to join jihadist groups if left unaddressed.
However, local residents have expressed serious concerns over the facility and said that they could pose a threat to the community due to the lack of security in the area.
"We don't claim that this is a one-size-fits-all sort of response. But it's a different approach. Radicalisation has brought a phenomenon now being faced by many countries, each with their own ways of fighting against crime. The most irresponsible act would be doing nothing," Muriel Domenach, France's chief of deradicalisation, told Sky News. Critics have also expressed concerns over the effectiveness of such government-run programmes.
The European nation has suffered a series of major terror attacks since January 2015 mostly peddled by extremists either born or raised in France.