France has signed military, trade and economic co-operation deals worth €10bn (£7.5bn; $11.4bn) with Saudi Arabia. The agreements cover a range of sectors including aerospace, construction and naval research.
Saudi Arabia's sovereign wealth fund is also to invest $2bn in French private funds with a focus on renewable energy. The deals were signed by French Prime Minister Manuel Valls in Riyadh on 13 October and signal a deepening of relations between the two countries.
They come amid increasing scrutiny of Saudi Arabia's human rights record and its ongoing military campaign in Yemen. Last week, rights group Amnesty International accused members of the Saudi-led coalition of committing war crimes by indiscriminately targeting civilians in the conflict.
'Strong friendship'
"€10bn worth of contracts! The government mobilised for businesses and jobs," Valls said on Twitter. The French foreign ministry outlined the details of the accord signed between the two countries, which include the transfer of French-made satellites capable of observation and communication and patrol boats for the Saudi navy.
The countries also signed a letter of intent for co-operation in the renewable energy sector. Meanwhile, Riyadh lifted a ban on imports of French beef that was enforced during a European outbreak of mad cow disease in 2000.
"The session... marked the intense relations of friendship and confidence between our two countries in a great variety of fields, and the shared will to take them even further," the ministry said in a communique.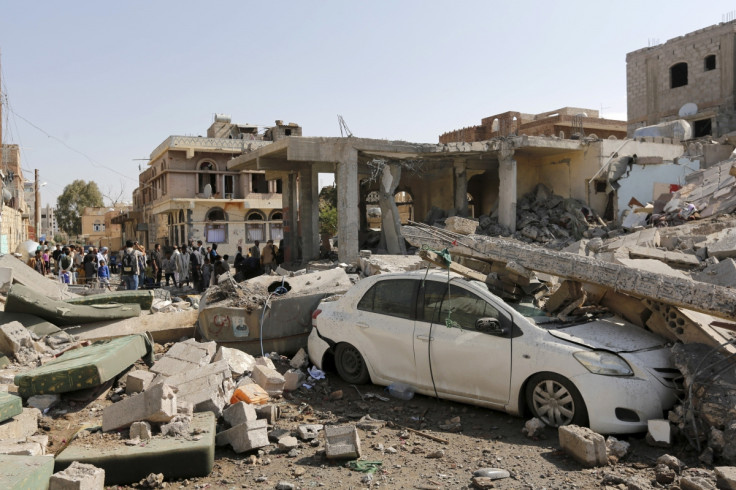 The agreements come one week after Amnesty urged the US and UK to halt sales of arms to Saudi Arabia, arguing that they were facilitating "serious violations" of international humanitarian law in Yemen.
Riyadh has been leading a coalition of nine Arab states in a bombing campaign against Houthi forces loyal to former Yemeni president Ali Abdullah Saleh since March. Nearly 5,000 people have been killed by the fighting and around 1.4 million have been forced to flee their homes.