France: 'Spiderman' Alain Robert climbs Paris skyscraper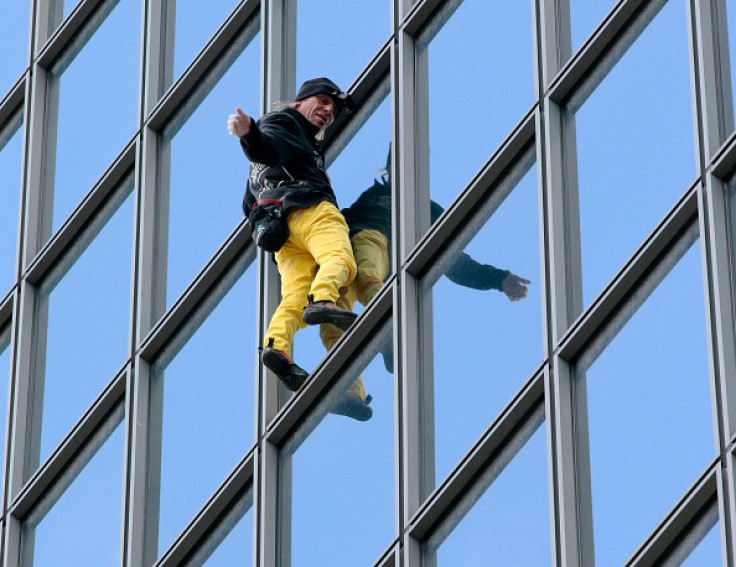 French "Spiderman" Alain Robert left security services helpless as he scaled up a skyscraper in Paris's La Defense business district on 21 March. Without using ropes, the 53-year-old climbed up the 187-metre (614-feet) Total building barehanded in less than 45 minutes.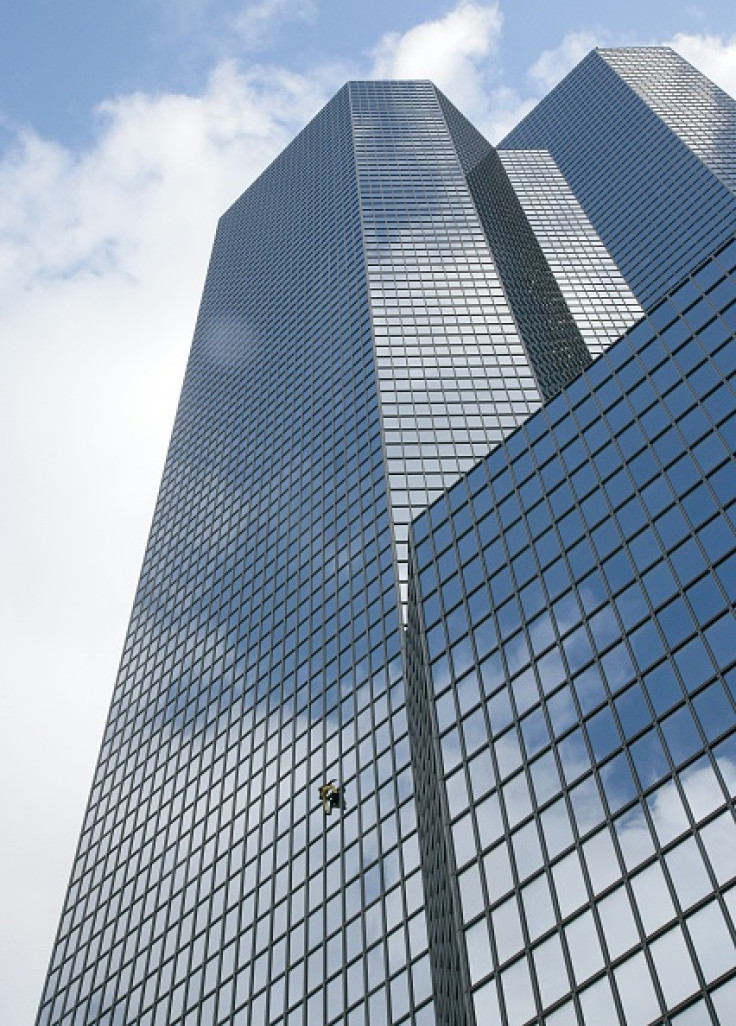 Alain Robert is seen climbing a building in La Defense on 21 March 2016
Getty Images
Robert has previously climbed up the tower as well. Before embarking on the skyscraper, the world record holder for urban climbing said: "I am happy because yesterday [20 March] it was grey all day. Now it is cold, there will be wind, but at least it will not rain." Robert holds the Guinness World Record for the "most buildings climbed unassisted" since he uses no safety equipment in his climbs.
His conquests include structures like the Eiffel tower, the Sydney Opera House, Burj Khalifa in Dubai and the Petronas Twin Towers in Kuala Lumpur. The location of his climb is always kept a secret until he is seen going up the structure. Despite being previously arrested, security services at the Total building could not do much on 21 March.
"What do you want us to do? We are less strong than him, we can't climb the facade," said the head of building security at Total. According to reports, Robert has been left 66% disabled due to several falls he has suffered during his climbs.
In November 2015, Robert climbed with his bare hands on to the top of the 36-floor, 152m-high, Ariane building in Paris in less than 30 minutes despite rain. He used nothing but bare hands and some talcum powder and was greeted by the local police when he reached the top of the building.
"I was thinking, well OK, for the moment there is no rain, but what will it be like in 10m, 15m, 20m," said Robert. "Climbing is my passion, my philosophy of life. Although I suffer from vertigo, although my accidents left me disabled up to 66%, I have become the best solo climber," his website says.
© Copyright IBTimes 2023. All rights reserved.