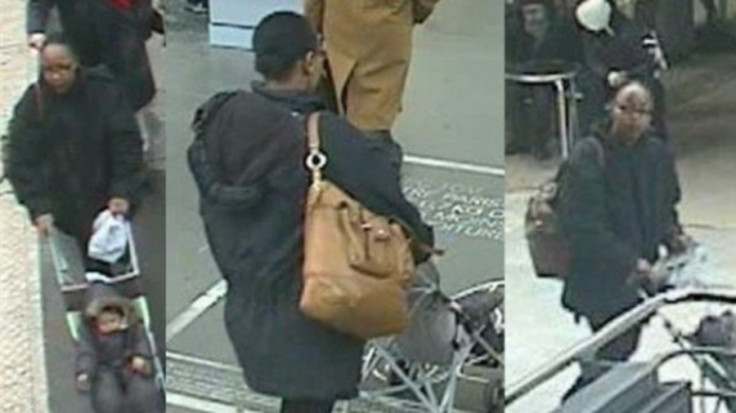 France is gripped by an infanticide trial where a woman is accused of leaving her 15-month-old daughter to drown on a beach in freezing temperatures. Fabienne Kabou, 39, travelled to Berck-sur-Mer with her only child, Adélaïde, on 19 November 2013.
Kabou, from Paris, checked into a hotel in the coastal town, around 40 miles (64km) south of Calais, and checked with locals about the times of the tides. She the reportedly breastfed the child on the beach before leaving her as the sea came in.
Adélaïde's body was discovered by a horrified prawn fisherman the next day. Kabou, originally from Senegal, told detectives that she had heard voices telling her to kill her only daughter.
According to Le Monde, Kabou was described as "extremely intelligent ... but subject to irrational beliefs". The trial has heard that she chose the town on France's Channel coast between Calais and Dieppe, because "the name sounded sad".
Describing the moment she abandoned her child she said, according to the newspaper: "I stopped at one point. She gave a small jump as if she'd just woken up. She was looking for my breast, I gave it to her.
She added: "I saw the spray and I must have left Ada at five metres, perhaps two. In any case, she would have drowned straight away. I don't know how fast the tide came in but it was very close. I put her down, I spoke to her, I told her I was sorry.
"She was fine, I think. She didn't feel in danger, I was next to her, on my knees. I gave her a long hug, she wasn't exactly asleep but she was calm. I don't know how long I stayed there, saying I was sorry, talking to her. Then I turned on my heels and I ran."
Kabou returned to Paris by train the next day. The court had heard how the "brilliant student'" was raised in a Catholic family and moved to France in 1995. She began an architecture course but after two years started a philosophy degree. Kabou was said to have an IQ of 130 - which is well above average.
The court had heard how she had two terminated pregnancies before giving birth to Adélaïde alone at the art studio she shared with the child's father - a painter and sculptor 30 years her senior. The pair failed to register the birth of their child so there was no official record of her.
The trial in Saint-Omer is expected to last one week.