Italian mafia setting cats alight to start forest fires and cash in on devastation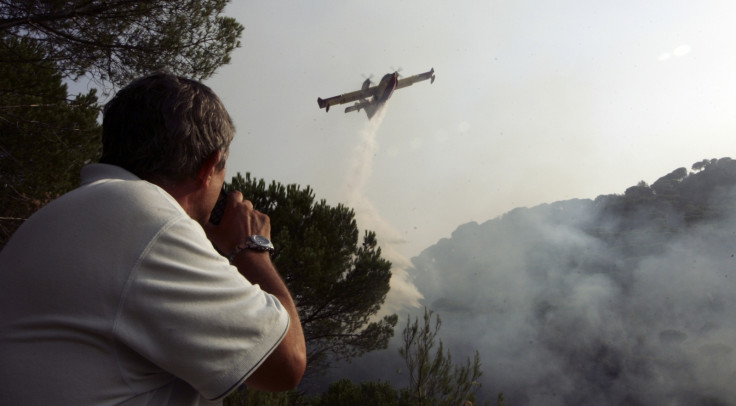 The Cosa Nostra in Sicily is setting cats on fire and sending them running into bone-dry forests in their latest, grisly attempt to make money out of Italy's dysfunctional forestry programme.
The Times newspaper reported that the scheme involved the deliberate starting of forest fires by sending burning cats into the undergrowth before investing in reforestation companies to replace the burned trees.
Giuseppe Antoci, director of the Nebrodi regional park, which has seen a spate of forest fires in the last week, told the newspaper gangsters were tying rags, soaked in petrol, to the poor animals, setting them alight and then sending them off into the forests.
"One of the mob's arson techniques is to tie a petrol-soaked rag to the tail of a cat and set fire to it," Antoci was quoted as saying. "As its tail burns, the cat flees in terror into the undergrowth in the woods, setting fire to everything it touches.
"That makes it harder for investigators to figure out where the fire was started and, since the cat is eventually incinerated, they never find what caused the fire," he added.
The park director has faced assassination attempts at the hands of the organised crime family after bringing to light a scam whereby the mafia takes millions of euros in EU farm subsidies by renting grazing land in the park.
The spate of forest fires has also been blamed on forestry workers by Leoluca Orlando, the mayor of Palermo. Orlando claimed the forestry workers have been setting the fires – which they are supposed to prevent – in a bid to justify their existence.
About 23,000 forestry staff are employed in Sicily, a greater number than those in Canada according to the Times. The huge numbers are a result of a long-standing tactic by local politicians to hire workers in a bid to win votes.
Recently, Rosario Crocetta, the president of Sicily, fired 180 forestry workers after they were found to have ties to the mafia, or were convicted of arson attacks.
© Copyright IBTimes 2023. All rights reserved.