France's state of emergency impedes civil liberties says Amnesty International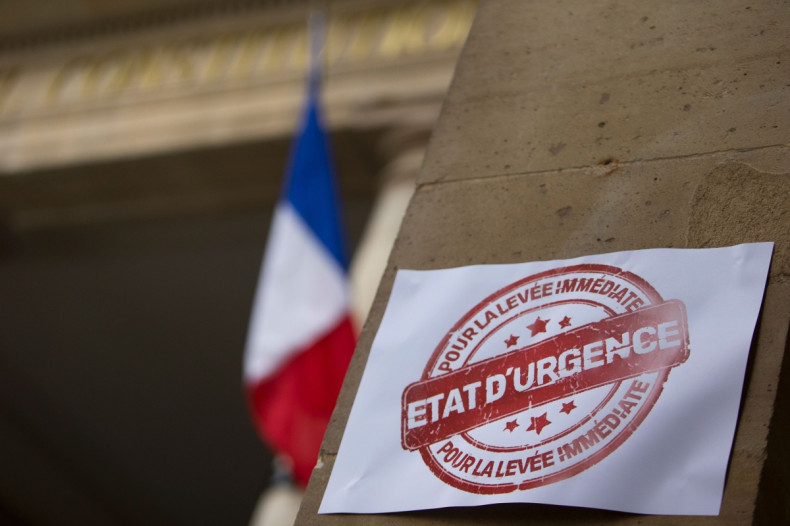 Amnesty International's report on the abuse of people's civil rights post of the 2015 Paris terror attacks, come close on the heels of France seeking to extend its state of emergency by three more months. Various human rights groups have alleged that police and other officials have abused their powers during this period and an extension will only make the situation worse.
On 3 February, French Interior Minister Bernard Cazeneuve and Prime Minister Manuel Valls proposed an extension of the state of emergency during a cabinet meeting. The measure was originally put in place hours after the terror attacks in Paris, in which 130 people were killed on 13 November last year. It was supposed to last for 12 days. However, it was later extended to 26 February. Now, lawmakers propose to further stretch it to May.
In a written statement, President Francois Hollande stressed on the importance of extending the state of emergency to fight any "terrorist threat". Meanwhile, Amnesty International in its report stated that the emergency counter-terrorism measures which were implemented "trampled on the rights of hundreds of men, women and children".
The counterterrorism measures include banning public assemblies and give French authorities permission to search houses, buildings, and mosques without judicial authorisation. This has led, in some cases to harassment of numerous people, most often Muslim, the report claimed.
"People wake up with 20, 30 police officers bursting into their houses, in many cases people are handcuffed, police point firearms against them," Marco Perolini, who authored the Amnesty report, told Time magazine. "You cannot imagine the traumatizing impact on people."
For its research, Amnesty spoke to a number of people who had been targeted by security forces, often simply for the religion they practiced. In some cases, mosques were raided while in other instances, night raids were conducted on the homes of Muslims.
"They broke the doors, came into the mosque with their shoes on and threw the Quran onto the floor," a member of the association of the mosque La Fraternité in Aubervilliers told Amnesty International. Another target of a surprise raid reiterated how the police barged into her house and led to her father falling sick.
"My father has heart problems. Police forced the entrance door open, they did not ring the bell, they burst into the flat, started screaming and handcuffed both my father and my sister. My father felt unwell and after a few minutes fainted. They had to call an ambulance," said Nadia, whose 80-year-old father's house in the Strasbourg region, was searched in November 2015.
Along with testimonies by people affected by the emergency measures, the report offered recommendations to uphold civil liberties of citizens. "Refrain from supporting proposals aimed at extending the current state of emergency unless a sufficiently robust, reasoned and detailed justification has been made by the government," it stated.
The United Nations and the Council of Europe have expressed their disapproval of the proposed extension and on Saturday, 30 January, close to 70 non-governmental organisations came together to demand an end to the measures.