Fred 'the Shred' Goodwin: A Scapegoat for All Seasons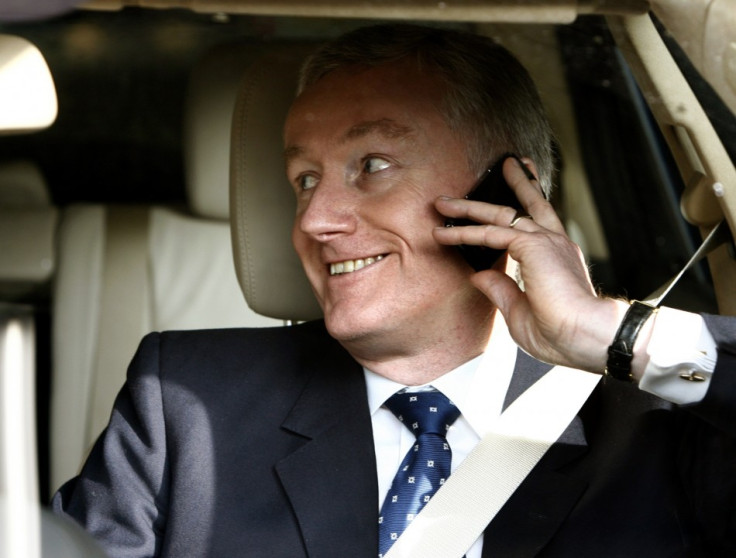 The Press Association announced on Sunday 05 February, that disgraced former banker, Sir until a few days past but now plain Mr, Fred Goodwin, had resigned his position as a trustee of the Queen's Silver Jubilee Trust prior to being stripped of his knighthood on the first day of the month.
"Fred the Shred" as he was frequently called, had been one of six trustees on the Royal charity which gives money to good causes, especially to young people throughout the Commonwealth, since being appointed in 2004, the same year Mr Goodwin was awarded his knighthood. Previous to this he had looked after the affairs of the Prince's Trust in Scotland from 1999 and was appointed Chairman of the Prince's Trust in 2003, a post he held until 2009.
Richard Eden, writing in The Telegraph on 05 February, quoted an associate of Mr Goodwin saying he had stepped down from his trusteeship because: "He did not want to cause the Royal family any embarrassment."
Given all this, it should not be surprising to learn that, according to Mr Eden's sources, the Royal Family is "concerned" about cancelling Mr Goodwin's knighthood, granted on the recommendation of the then Prime Minister for services to banking and he reports: "The Queen is understood to have voiced misgivings privately before she signed the order annulling Mr Goodwin's honour last week", but having received "advice" from the Honours Forfeiture Committee, Her Majesty has no choice but to act accordingly.
The Queen's reluctance can be understood in light of the fact that the few others who have had their honours withdrawn include Sir Roger Casement for treason in World War I and, more recently in 1979, the late Sir Anthony Blunt, a former Surveyor of the Queen's pictures and spy for the Russians.
Given that Mr Goodwin had not been sentenced to imprisonment, struck off any relevant professional body or regulatory authority and the same Forfeiture Committee, having been asked to look at Sir Fred's circumstances in 2009 and had decided that he should retain his knighthood, Mr Eden quotes a confidant of Her Majesty saying:
"The Queen is concerned about the precedent that it sets...Are we now going to have incoming Ministers stripping their predecessors of their roles as Privy Counsellors if they want to make scapegoats of them? The Queen is very much aware that this decision opens a new can of worms."
Mr Eden goes on to quote Robert Hardman, the Queen's biographer, confirming Her Majesty's utmost confidence in Mr Goodwin remaining a trustee of the Jubilee Trust:
"The Queen saw no reason why a man who had given long service to Royal charities should not continue to do so."
Even with Mr Ed Miliband, Leader of the Labour Party and Her Majesty's Opposition, endorsing the forfeiture, there is something a little bit niggling about the whole affair. When recommended for his title, all knew "the shred" part of his nickname concerned services to banking of a streamlining kind i.e. more efficiency indeed and better returns for shareholders came at the cost of some 25,000 jobs after the several mergers and acquisitions Mr Goodwin engineered, made the Royal Bank of Scotland for a time, the world's largest by asset value - about £2 trillion.
Mr Goodwin's undoing came about because, it would appear, he ,for RBS, plus his colleagues at Fortis and Santander, accepted the audited accounts and assurances of ABN AmRo directors that all was in order and nothing untoward in their books. The Dutch financial regulatory authority raised no call for concern on the world's 15th biggest bank and each member of the bidding consortium had good, and financially relevant reasons to bid in the portion they did for the parts of the giant bank that each would incorporate into its own.
In 2009 RBS announced the biggest loss in UK corporate history of £24.1 billion, some £20 billion at the Dutch bank's door. Breathtakingly awful? Leaves one speechless! Sir Fred a saint? - No. Bully? More than likely.
Responsible for Britain's £1.003 trillion National Debt? Yes, why not! A Scapegoat for All Seasons!
© Copyright IBTimes 2023. All rights reserved.