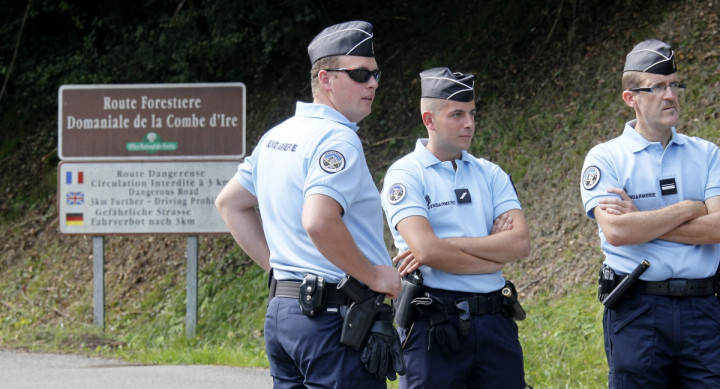 A former French soldier who was questioned as part of the investigation into the murder of three members of a British family and cyclist in the French Alps has been found dead following an apparent suicide.
Annecy prosecutor Eric Maillaud said the 50-year-old, who has not been named, left a long note in which he explained he was disturbed by the connection with the crime.
"He left a note of six or seven pages in which he said he was disturbed by the questioning, he felt accused," Maillaud said. "It does not make this the main or sole reason for his gesture."
The former parachutist with France's Foreign Legion was found dead, apparently from a gunshot wound, at his home in the mountain village of Ugine, in Haute Savoie.
Maillaud, said the man was questioned for a couple of hours in 2013 in relation to the murders of Saad al-Hilli, 50, his wife Iqbal, 47, his mother-in-law Suhaila al-Allaf and French cyclist Sylvain Mollier, who were shot dead near Chevaline, a few kilometres from Ugine in 2012.
Detectives were reportedly interested in his relation with Mollier, who lived in the same village. Maillaud however said that the man was never considered as a suspect.
Al-Hilli and his family, from Claygate, Surrey, were on holiday when gunned down in their parked car on a lonely road. Hilli's daughters Zainab, seven, and Zeena, four, survived the attack.
It is believed that Mollier was shot after apparently stumbling upon the scene of the murders while cycling in the area. However there have also been theories that the 45-year-old Frenchman was the main target.
In February former local policeman and weapon collector, Eric Devouassoux, was arrested over the killings as he bore a strong resemblance to an identikit of a motorcyclist seen near the scene of the shooting.
Devouassoux was released after a few days in custody as police failed to find evidence of his involvement in the crime. He remains under investigation for arms trafficking as police found a huge amount of weapons at his home.