French anti-Islamist soldiers arrested over Burkina Faso child rape allegations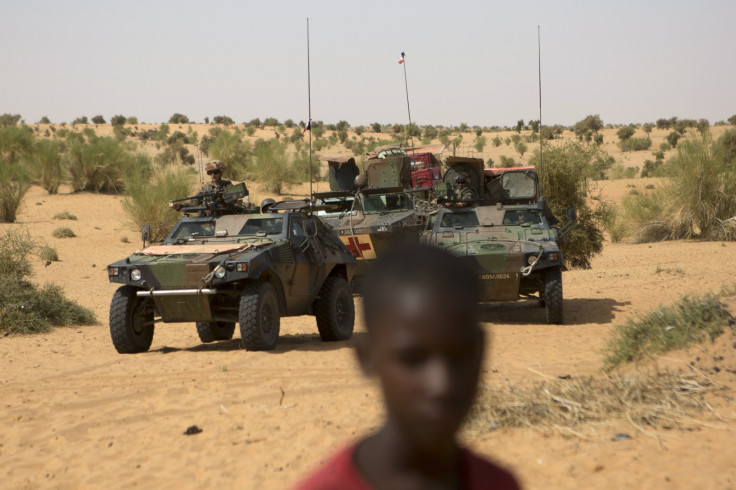 Two French soldiers accused of child rape while on tour in Burkina Faso have been arrested in France.
The pair, who were deployed in the restive east African state to combat the spread of Islamic extremism from neighbouring Mali, are accused of sexually abusing two children as young as three and five.
A spokeswoman for the prosecutors' office in Paris said the two soldiers were detained on 2 July when they returned to France from Burkina Faso.
The French military has said the alleged abuse happened recently, and judicial authorities in Burkina Faso were also informed, AP reported. The two soldiers have been suspended from military service over the allegations.
One of the two alleged victims is the five-year-old daughter of friends of the servicemen. Her father learned about the alleged abuse after discovering footage showing one of the soldiers touching the girl on a video camera the suspects left behind, Burkina Faso authorities told the news agency.
The alleged child abusers were part of a 220-strong contingent France deployed to Burkina Faso as part of a wide counter-terrorism operation, codenamed Barkhane, launched in 2014 in the wake of the 2013 military intervention in Mali.
About 2,800 other troops are stationed in countries of the Sahel region, including Chad and Niger, as part of the same effort.
The allegations of paedophilia carry a heavy blow to the reputation of the French army in Africa, which was already tarnished by a similar accusations in April.
Some 14 French soldiers with peacekeeping forces in the Central African Republic have been accused of child abuse after a number of boys claimed they were forced into sexual intercourse, often in exchange of food or money, at a centre for displaced people in the capital, Bangui.
© Copyright IBTimes 2023. All rights reserved.