The police and army in France have been placed on alert after new evidence emerged that radical Islamists are seeking to infiltrate their ranks. The Times reported that police and army chiefs have placed internal inspection teams on alert.
The concerns were further underlined on Monday (10 January) following the publication of a book called Ou Sont Passes Nos Espions (Where Have Our Spies Gone), which claims that at least 16 police officers have joined the Islamic State (Isis).
The book by Eric Pelletier and Christophe Dubois also alleged that about a dozen former French soldiers have joined jihadist groups in both Iraq and Syria, according to The Times .
The Direction of Neighbourhood Security in the Paris conurbation internal report, which was leaked to the authors, claimed that 17 low-ranking police officers had broken France's secular principles between 2012 and 2015.
French public officers, including police officers are not allowed to wear veils or any religious symbols while on duty.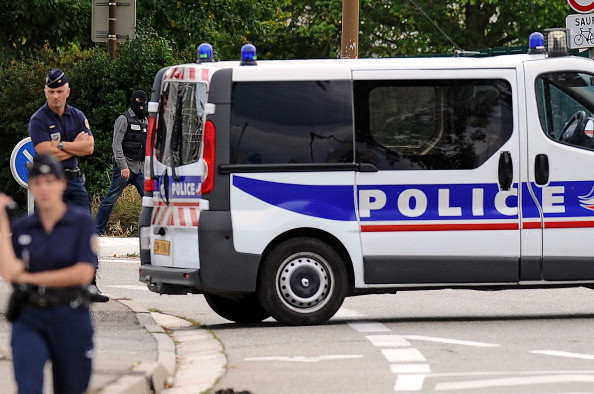 Of the 17, one was Jewish and had refused to work on the Sabbath, while the others were Muslims who had displayed signs of Islamic extremism.
The book claims that one female officer refused to observe a minute's silence for the victims of the terror attack on Charlie Hebdo and a Jewish supermarket in Paris in 2015.
When asked to explain herself, she replied in an email: "It's Islam which is going to dominate the world." The female officer was sacked in June the same year.
Another female officer served a 10-month suspended prison sentence in 2016 after she posted on her Facebook page: "I am ashamed to wear the blue [uniform]. If I were the terrorists, I would have blown up the Elysee and all the bastards who work there a long time ago."
Another officer arrived for a health check-up with a police doctor in a hijab. She posted on Facebook: "It's time for Muslims to fight. We have had enough of these Zionists who trouble our lives. They are rats."
A disciplinary procedure was initiated but the officer went on sick leave in February 2015 and is still absent from work. The book claims that many cases of radicalisation came to light over the use of religious garments.
Pelleteir also states that law enforcement officers suspected of radical Islamism often took sick leave as the French labour laws provide extensive protection from dismissal.
However, France has downplayed the concerns. When questioned by MPs, General Jean-François Hogard, the Director of Protection and Defence Security said: "The few former soldiers who have left for jihadist networks have often spent only a few weeks in the institution and been dismissed for instability or a failure to adapt to a military life."