The Eagles of Death Metal band have had two French festival performances cancelled after their singer reiterated claims that security staff at the Bataclan Theatre were tipped off about the 13 November terror attacks.
Isis terrorists opened fire during the band's set resulting in 90 deaths, in one of a series of coordinated attacks across the French capital.
After claiming that venue security may have been complicit in the attacks in March, singer Jesse Hughes apologised. However he repeated the claims in an interview with Taki's Magazine.
"There's no denying the terrorists were already inside, and they had to get in somehow," said Hughes. "During the shooting I went outside and the backstage door was propped open. How did that happen?"
On being asked if he thought a percentage of the security staff were Muslim, Hughes replied: "I know they were. This attack didn't happen by accident," he added, claiming to have seen "Muslims celebrating in the street during the attack".
"How did they know what was going on?" he asked. "There must have been coordination."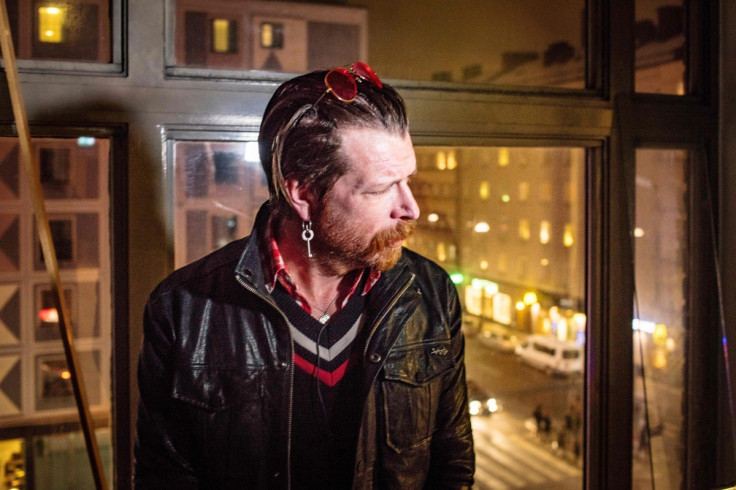 Unlike many rock stars Hughes is known for his controversial right wing views, and has expressed his support for gun ownership and Republican presidential candidate Donald Trump. His claims that Muslims celebrated on the streets echo those of Trump, who claimed that Muslims in New York celebrated the 9/11 attacks. No evidence has been produced to substantiate Trump's claim.
Following the publication of the interview, the organisers of the August Rock En Seine and Cabaret Vert festivals have cancelled performances by the band, saying in a statement they are "in total disagreement with Jesse Hughes' recent allegations".
Responding to Hughes' March claims, the Bataclan praised security staff on duty on the night of the attack, and called the singer's allegations "grave and defamatory."
"All the testimonies gathered to this day demonstrate the professionalism and courage of the security agents who were on the ground on 13 November. Hundreds of people were saved thanks to [their] intervention."
Hughes, who said he suffered post-traumatic stress after the attacks, apologised.
"I humbly beg forgiveness from the people of France, the staff and security of the Bataclan, my fans, family, friends and anyone else hurt or offended by the absurd accusations I made," he said of his initial comments. "They do not reflect opinions of my bandmates or anyone associated with Eagles of Death Metal. The shame is 100% mine."