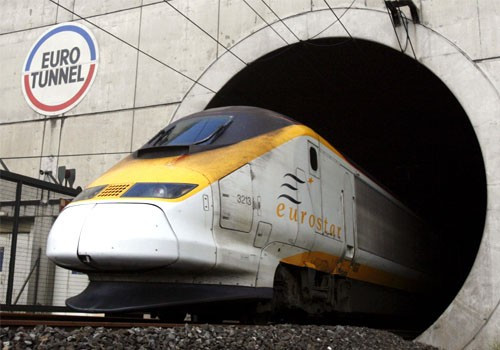 French government ministers have expressed dismay at a decision by Eurostar to sign a contract for ten new trains with German company Siemens AG, rather than with French firm Alstom SA.
Eurostar said it would be investing 800 million euros into a new fleet of trains.
Alstom immediately cast doubt on the viability of using the Siemens trains, saying, "The current security rules applying to trains travelling through the Channel Tunnel conform to the highest possible standards and consequently do not permit the use of the trains that Eurostar states it has purchased."
Meanwhile the French Environment Minister, Jean-Louis Borloo and the Transport Minister, Dominique Bussereau, have said that they are "amazed" at the decision of Eurostar to buy trains from Siemens.
The safety concerns about Siemens trains stem from the fact that they have power units under every coach, whilst Alstom trains have them at the front and back coaches only.
Since 1994, when train Eurostar trains began passing through the Eurotunnel, three fires have broken out.
In other news Eurostar said that there was a chance that it would not be running any services into or out of Brussels Midi from 22:00 on Sunday to the same time on Monday, due to possible strikes on the Belgian railway network.
Should strikes go ahead services to Lille Europe may also be affected, Eurostar said.