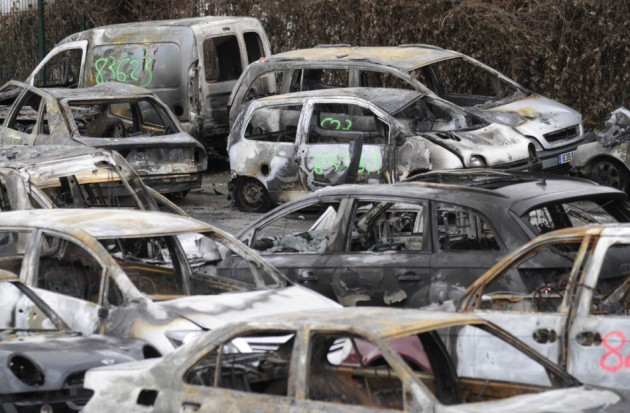 French revellers torched 1,193 vehicles on New Year's Eve in what has become a dubious tradition in recent years, France's interior minister has confirmed.
In the first such announcement in three years, Manuel Valls said the figure marked a rise on the previous number of 1,147, recorded on December 31 2009.
Much of the damage occurred in the Seine-Saint-Denis area on the outskirts of Paris, with the eastern city of Strasbourg's suburbs also affected.
The destruction was largely blamed on deprived youths, and first emerged in Strasbourg in the early 1990s.
Former President Nicolas Sarkozy had ended publication of the figures, claiming that reporting the damage spurred arsonists into vying to outdo one another. But the incoming Socialist government of Francois Hollande reversed the policy, citing transparency reasons.
The destruction came to symbolise the protests that swept the nation in the autumn of 2005, when 8,810 vehicles were burned over a three-week period.
Bruno Beschizza, the national secretary for security matters in Sarkozy's UMP party, said that reintroducing the publication of the figures was a mistake.
"We know that neighborhoods compete," he told iTele TV, adding that gangs then boasted of the destruction on websites such as Twitter and Facebook.