An England football fan and one local man have been arrested in the French city of Marseille in fresh violence, the day after pockets of fighting occurred in the port area of the city. The French city, which sits on the shores of the Mediterranean, is where England will play Russia on 11 June on the second day of Euro 2016.
Reports suggest that England fans, Russian fans and local youths have been involved in small skirmishes in the Old Port area of the city – with flashbangs and tear gas fired. England fans have been drinking in a number of British and Irish themed pubs during the day as the tournament begins on Friday 10 June.
Riot police have been seen out in force on the streets of the city and earlier reports suggested that two England fans were arrested – although this was clarified by French police. The disturbances were not thought to have been as widespread as the previous evenings.
More than 150 drunk England football fans and Marseille hooligans were involved in violent clashes on Thursday night (9 June) ahead of the Euro 2016 opening match.
French police with attack dogs fired tear gas to disperse the two unruly groups as parts of Marseille were once again transformed into a street battle – almost 20 years after the city endured three days of clashes during the 1998 World Cup.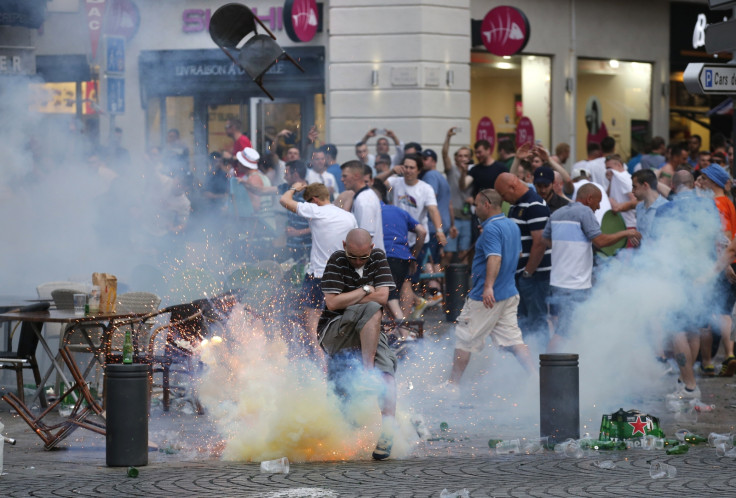 One England supporter suffered a minor head injury in Thursday night's brawl, which was said to have broken out just before midnight. It has been claimed that a group of football hooligans known as the "Marseille ultras" attacked the Three Lions supporters.
English fans were reportedly chanting: "Isis, where are you?" after the ultras, some carrying weapons, were seen taunting the fans. Four French Police were injured in the violence with the pockets of violence halted by 2.30am.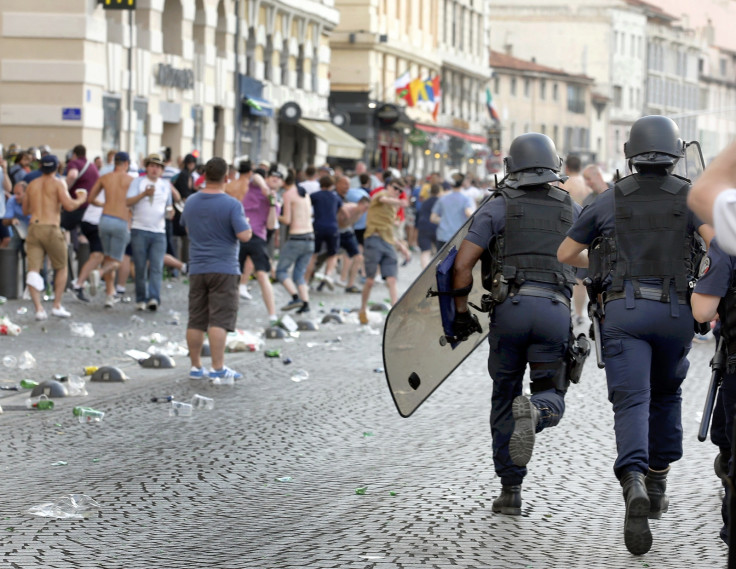 Ch Supt Steve Neill, a British policeman in Marseille, told BBC Radio 5 Live afterwards: "Local police moved in very quickly and utilised some tear gas to disperse the local youths and close the pub. The use of tear gas seems quite dramatic to us from England and the United Kingdom because we are not used to seeing it - but in mainland Europe it is a regular tactic and they restored order fairly quickly."
Kevin Miles, chief executive of the Football Supporters' Federation, which runs the fans embassy in Marseille, said: "It's the police's job to prevent a confrontation and they used French methods to do so, which we're not particularly used to. They used tear gas, which is a little bit indiscriminate for my liking, but it did the job and the problems were over."