It's a storyline Friends fans can only dream of: the idea of Monica and Chandler gracing the small screen once again and spreading the joy with their unrealistically perfect marriage that is the embodiment of "relationship goals". Now, Matthew Perry has said that he hopes his former Friends co-star Courtney Cox could make an appearance in his current sitcom, The Odd Couple.
Exciting fans at the prospect of the famous couple reuniting one more time, Perry stated during a Facebook Q&A: "Would [I] consider Courtney Cox guest-starring? Yes I would, we would love to have her on the show."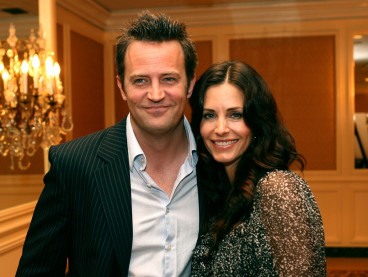 It wouldn't be the first time the pair have starred in a show together since Friends, as Perry made a cameo in her television series, Cougar Town, while she popped up on his underrated sitcom Go On. The actor, who is now starring in the West End London play, The End of Longing, said that he didn't mind missing the recent Friends cast reunion for an NBC special as it "wasn't really a reunion."
"It was just six people getting together for a Jim Burrows special," he told OL Build. "It wasn't really a reunion. And I couldn't do it because I was in London doing my play."
Fellow cast mates Jennifer Aniston, David Schwimmer, Courtney Cox, Lisa Kudrow and Matt LeBlanc attended the tribute to acclaimed TV director James Burrows, which aired on 22 February. Perry skipped out due to rehearsals for his play The End Of Longing.
The 46-year-old taped a brief introduction for the on-screen get-together, and poked fun at his ageing appearance after 12 years since the decade-long show's last episode. He said: "Because of Netflix, a lot of kids are watching and wondering why I look so old."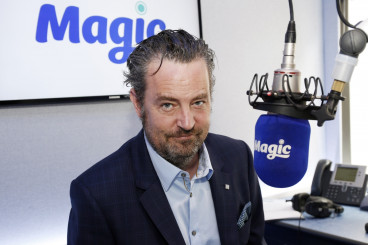 The Odd Couple is a comedy about two middle-aged divorced men sharing an apartment and Perry has revealed that he is the reason the 1970s show has come back into our lives.
Cinema Blend reported Perry said: "I was driving in my car one day and I thought: 'They should remake The Odd Couple.' We don't like to think about this, but it's been 45 years since the original TV show was on, so it's been a long time. I was a huge fan of the movie and the TV show, and I thought: 'They should remake The Odd Couple, I should play Oscar Madison, and it should happen at CBS."