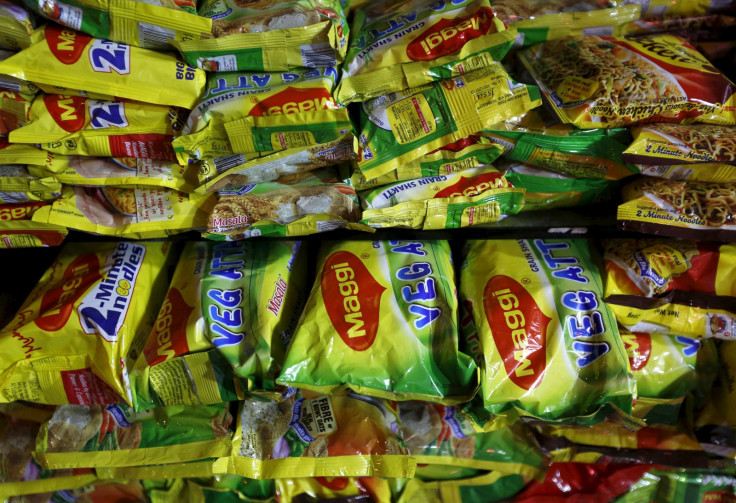 The UK Food Standards Agency (FSA) has said Maggi-branded noodles made by the Indian unit of Nestle are safe for consumption.
The product was earlier banned in India due to more-than-permitted levels of lead content, and the FSA decided to test a selection of Maggi noodles as a precaution.
Apart from tests carried out by local authorities, the FSA has also asked Nestlé to provide it with test results from its own samples. The total number of samples taken from Nestlé, local authorities and port authorities were around 900 in total.
Following the measures, the FSA said all test results showed levels of lead to be well within EU permissible levels.
"The FSA can confirm that results from testing samples of Maggi noodles in the UK have all found that levels of lead in the product is well within EU permissible levels and would not be a concern to consumers," the watchdog said in a statement.
Earlier, the Food Safety and Standards Authority of India (FSSAI) asked the company to recall Maggi branded products on 5 June after a number of tests found high levels of lead content in the samples tested.
Nestle India has repeatedly said its Maggi noodles are safe for consumption, but it pulled the product out of the market as consumers were worried. The product has contributed more than 20% of the firm's revenues in India.
The company had taken the issue to the Bombay High Court, which has so far refused to lift the ban. Nevertheless, the court allowed the company to export the product. The importing country generally tests and decides the quality of food products.
Nestle's Indian arm exports Maggi noodles to the US, UK, Canada and Singapore, among other countries. Nestle has used the same facilities to produce noodles exported to these countries and sold in India.
Following the scandal in India, Singapore tested samples of Maggi noodles and said they are safe for consumption.
The US Food & Drug Administration also said it would test Nestle's noodle products imported from India.