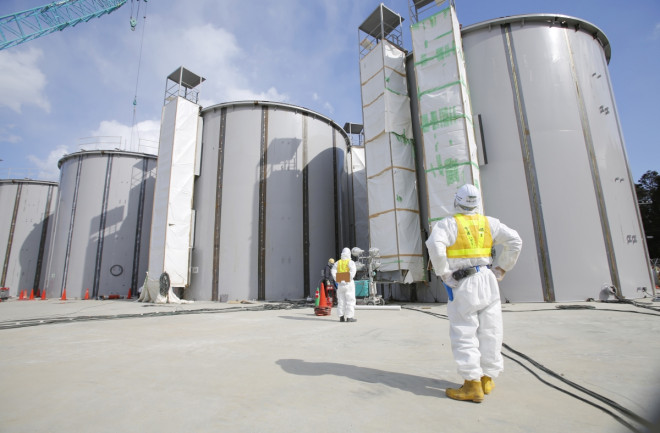 An 'ice wall' is to be built under Japan's Fukushima nuclear plant to slow the spread of contaminated water.
Fukushima was wracked by a giant tsunami in 2011 and its operator, Tepco, has since struggled to contain radioactive water at the plant.
In September Tepco proposed the creation of a network of subterranean pipes stretching some 1,500 metres below the surface, around four buildings containing the nuclear plant's reactors.
The pipes carry a powerful coolant that is designed to cause the earth around them to freeze, thus helping to prevent radioactive water from escaping the site.
The plan initially stalled over fears that the frozen wall could cause the surrounding ground to sink.
However the Nuclear Regulation Authority (NRA) has now given the green light to the project, after experts calculated that although the sinking might reach 16mm in some areas, it will not be significant enough to cause safety concerns.
"I think we have been able to confirm today the scale of ground sinking, which is what we have most feared as side effects of building the wall," NRA Commissioner Toyoshi Fuketa said, according to the Japan Times.
The £1.8bn project will be funded by the Japanese government and is due to start next month.