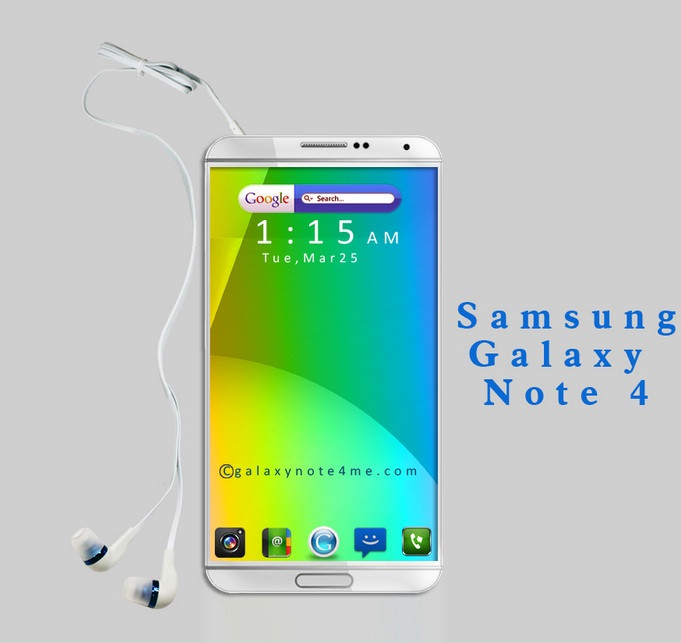 Fresh specification details pertaining to Samsung's highly-rumoured Galaxy Note 4 handset have resurfaced online via newly leaked AnTuTu benchmark screenshot posted on Mobinfo (Google translated).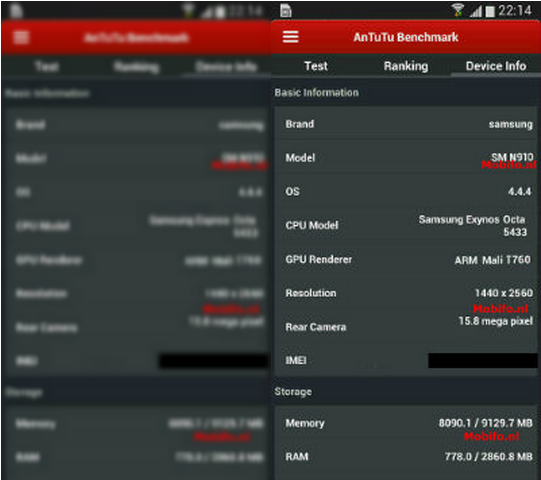 The screenshot clearly depicts the model number SMN910 for the Galaxy Note 4 which is reportedly running Android 4.4.4 KitKat out of the box and powered by Samsung Exynos Octa 5433.
There is no word on the smartphone's screen size, although the screenshot clearly shows a display resolution of 1440 x 2560 pixels on the device. However, rumours suggest the Note 4 will feature a 5.7in Super AMOLED screen with a pixel density of 500ppi.
The report adds that graphics will be handled by ARM Mali T760 GPU and the handset will include 3GB of RAM with 16GB of internal storage as well as a microSD expansion slot.
The screenshot confirms the Note 4 will sport a 16-megapixel rear camera, while there is no information about the device's front-facing camera.
Samsung is expected to announce the Galaxy Note 4 at the high-profile IFA event in Berlin on 3 September, when the company will decide the availability and release details for both the Exynos Octa 5433 and Snapdragon 805 variants of the handset.