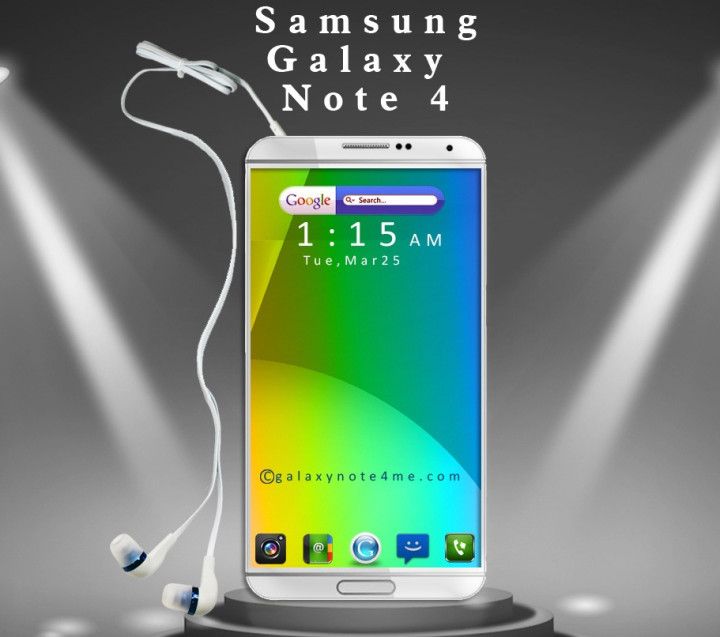 Samsung recently spilled the beans about its highly-anticipated Galaxy Note 4 launch as an official UNPACKED press invite detailing the itinerary and time of product launch started making waves on the internet.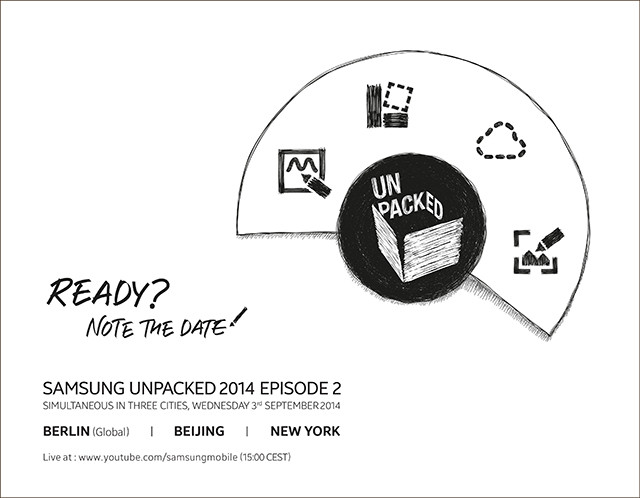 The infographic in the official invite clearly confirms that the Note 4 would indeed be launched at the IFA event in Berlin on 3 September, while several reports suggested that the release turnaround time from the date of announcement would be shorter than normal and not more than two weeks.
To further strengthen this claim, the tipster who is reportedly an insider working with Samsung has further shed some light on the probable time slot for releasing the next-gen flagship phablet.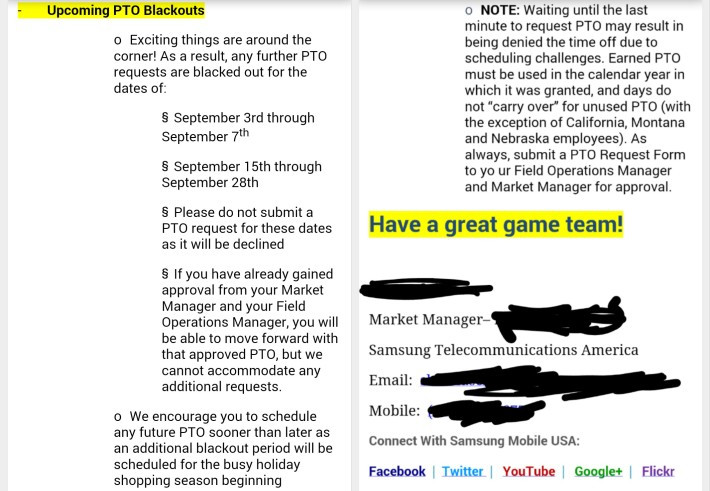 According to Android Authority, the tipster and other employees have apparently been notified by Samsung about the two black-out periods for time-off in September, which include the period between 3 to 5 September (IFA announcement) and 15 to 28 September (Note 4's release week).
If there is any truth to the rumour, the Note 4 might hit the smartphone market in less than two weeks following its announcement.
Although it is not yet ascertained if the tipster's claims are legitimate or if he is truly an employee of Samsung, one glance at the leaked screenshot (above) adds some credibility to the claim.
Nevertheless, if the accuracy of the rumour mills pertaining to Note 4 release till date is any indication, the two-week window period for the flagship phablet release seems plausible.