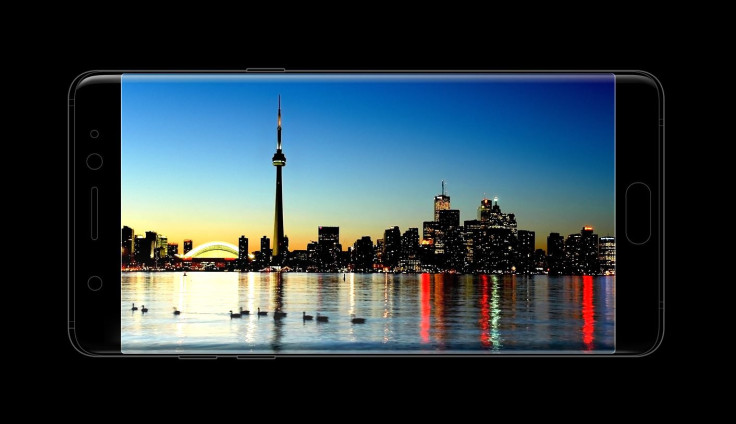 Samsung's new Galaxy Note 7 has the most innovative and high performance display, according to DisplayMate Technologies, a well known evaluator of video screens. The firm announced the result after conducting comprehensive lab tests and measurements to determine the improvement of the new OLED display.
The tests suggested that the new Note delivered top tier display performance and received All Green (very good to execellent) ratings. The phablet either matched or broke the display performance records for having the widest colour gamut, highest peak brightness, highest contrast rating in ambient light, highest screen resolution, highest contrast ratio, lowest screen reflectance and smallest brightness variation with viewing angle.
The new Note brings significant improvements over the previous model - Note 5, says DisplayMate. It sports a 5.7in Quad HD screen with resolutions at 2560 x 1440 pixels, which is the highest resolution for smartphones as of now. The phone provides a lot of image details and can even display four HD images at once. The display has diamond pixels and sub-pixels rendering with 518 pixels per inch (PPI), which in turn provides significantly higher sharpness.
One of the aspects that earned the Note 7's display its top ranking is the High Dynamic range (HDR) technology for mobile video streaming. According to Samsung, this feature provides a cinema-like viewing experience and expands colour, contrast and brightness of the video content through special image processing.
Another notable feature is the new Wide Colour Gamut called DCI-P3 for Digital Cinema Initiative, the Note 7 is equipped with. It delivers a record high peak brightness of 1,048 nits under bright light conditions and screen reflectance level of 4.6% — this means you can see Note 7's screen even under bright sunlight.
DisplayMate praised Note 7 for being the first of its kind to incorporate a second, rear ambient light sensor. This measures surrounding light and then uses the measured value, along with the front ambient light sensor to adjust the display brightness. In addition to that the new Blue Light Filter on Note 7 allows users to adjust the amount of blue light from the display for better night viewing.