An Android 4.3 Jelly Bean test firmware with build version XXUEMI6 has leaked for the international version of Samsung Galaxy Note 2 bearing model number GT-N7100. The XXUEMI6 build is the first Android 4.3 leak for the Note 2.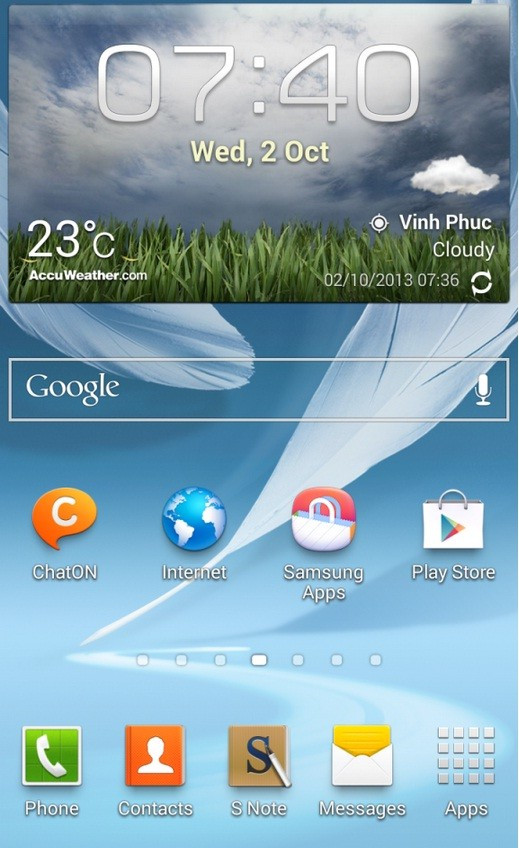 This firmware leak follows a recent rumour that Samsung is planning an Android 4.3 software upgrade for some of its Galaxy smartphones including the Galaxy Note 2. Samsung is said to have started testing Android 4.3 for the Galaxy S4, Galaxy S3 and Note 2.
The latest Jelly Bean version is expected to release for the Galaxy S4 in October and for the Galaxy S3 and the Note 2 in the next couple of months. The official Jelly Bean update is likely to bring more features and a new TouchWiz user interface for the Galaxy handsets.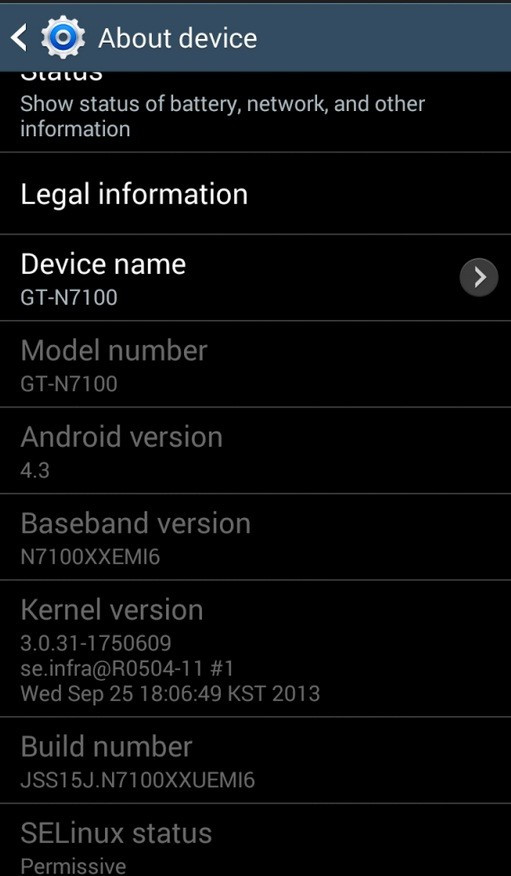 The N7100XXUEMI6, as Sammobile reports, is quite an early build as Samsung has just started testing Android 4.3 for the Galaxy Note 2. As Samsung is said to have compiled three test builds together for the Note 2, users may come across a few bug issues with the installation of the N7100XXUEMI6 build.
Samsung, in the Android 4.3, has updated the core UI elements to make the interface look more like that of Galaxy S4 and the new Galaxy Note 3; it also includes tabbed settings. Besides, Samsung has added several new features in Android 4.3, most of which are taken from the Galaxy S4 and the Note 3. Samsung Knox and Samsung Wallet are also being included in the leaked test build for Note 2. The update is still going through its development phases and Samsung is likely to integrate more features before it releases the final official version of Android 4.3.
Firmware details
Model: GT-N7100
Country: Europe
Version: Android 4.3
Changelist: 1750609
Build date: 25 September, 2013
Product code: OXA
PDA: N7100XXUEMI6
CSC: N7100OXAEMI6
Modem: N7100XXUEMI6
Download link: N7100XXUEMI6 Android 4.3 Jelly Bean
Since this is a test firmware, it will neither increase the binary counter nor void the device of its warranty. This is pre-release version of firmware and not an official Samsung release. Following our step-by-step guide, users will be able to update their Galaxy Note 2 to the new test Jelly Bean build.
Also read: Galaxy Note 2 N7100 Gets XXUEMJ5 Android 4.3 Leaked Test Firmware