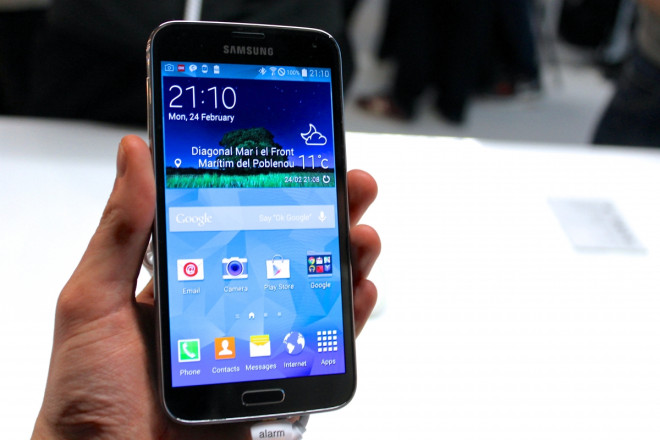 Samsung has failed to prevent the early release of its flagship Galaxy S5 smartphone, after South Korea's three mobile carriers rolled out the device in an effort to soften an impending sales ban.
The global release of the smartphone is scheduled for 11 April, six days after a 45-day sales ban comes into effect in Samsung's home market of South Korea.
Government regulators had imposed separate bans on SK Telecom, KT and LG UPlus for breaching local laws concerning the subsidisation of the cost of handsets.
KT are LG UPlus are already under certain sales restrictions, however they have proceeded to sell the Galaxy S5 to customers not covered by bans.
"Very Puzzled"
"We are very puzzled," a spokesperson for Samsung told Bloomberg. "SK Telecom strongly asked for an earlier release of the product but we delivered our stance that the global release date of 11 April remains unchanged."
Samsung makes up approximately two-thirds of the mobile market in South Korea and the country represents the fifth biggest market for the world's largest mobile phone maker.
The impact of the sales ban was expected to hit South Korea's mobile carriers hard as they would have missed out on signing up new customers in the crucial first months of the Galaxy S5 launch when publicity and hype surrounding the device is at its strongest.
Irene Kim, a spokeswoman for SK Telecom, said: "We decided to release the product for a wider consumer choice of handsets before our operation suspension begins on April 5."
Samsung has been beaten to the punch in some respects by HTC which this week announced and started selling its One M8 flagship smartphone.
Samsung has also been rumoured to be struggling with the camera component of the Galaxy S5, leading to reports that it could struggle to meet the 11 April release date.