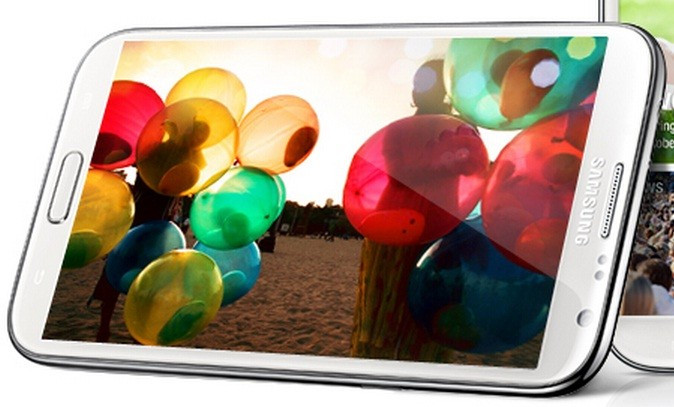 The third iteration of the Samsung Galaxy Note hybrid will feature a 6.3in OLED (Organic Light-Emitting Diode) display, according to a report in the Korea Times. Samsung is also expected to start commercial sales of a 55in OLED television later in 2013.
Speculation of a 6.3in screen for the Note 3 means Samsung is now moving closer and closer to traditional tablet territory (7in screens) but is consistent with increments in screen size from the original Note (5.3in) and the Note 2 (5.5in), which launched in August. Reservations over screen sizes have not stopped sales though, with reports of seven million units sold worldwide since its release.
Meanwhile, notes on the OLED television suggest Samsung is trying to reduce investment in LCD display units.
"The global LCD industry is seeing signs of a major shift as Samsung is spending less on conventional LCDs. With money saved from LCD restructuring, the firm plans to spend more on OLED and flexible displays. Profitability is the top priority for Samsung's display-making business next year," an unidentified source at a local parts supplier told the Korea Times.
The Korea Times also reports on sales data, which indicates third and fourth quarter sales in the United States (during the holiday season) have been lower than expected. This, the report reasons, is why Samsung is considering job cuts within its LCD division, to the tune of 7 or 8 percent of the total workforce. The South Koreans are expected to invest up to 6 trillion South Korean Won (£3.5bn) in OLEDs in the next year.
Finally, Samsung is also reportedly working on the fourth version of its popular Galaxy S series smartphone - the S4 - which is expected to be announced at the Mobile World Congress (MWC) in February next year.