Gambia: Coalition led by President-elect Adama Barrow urges Jammeh to step down
Yahya Jammeh lost to Adama Barrow of the UDP opposition party in presidential election held on 1 December.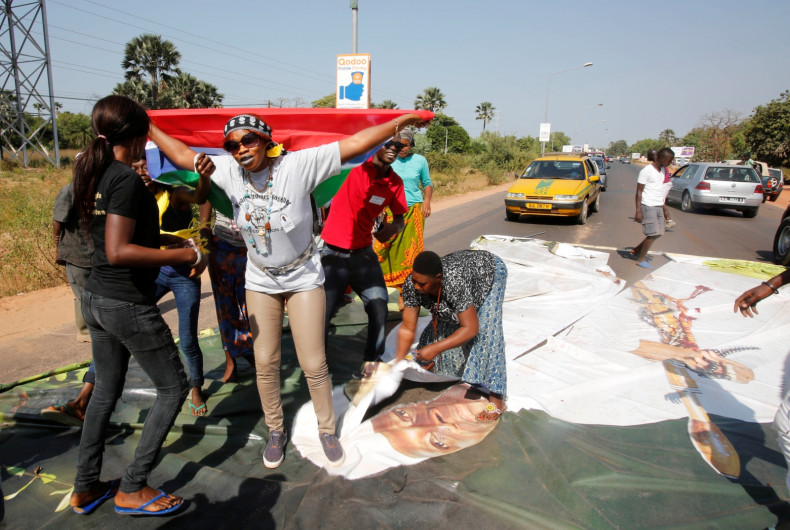 The Gambia's opposition coalition is urging outgoing president Yahya Jammeh to step down and accept the election result. Jammeh, who has been in power since 1994, lost to Adama Barrow of the United Democratic Party (UDP) opposition party during presidential election held on 1 December.
Barrow, a former businessman who worked as a security guard at an Argos store in London, was appointed as the head of a coalition of opposition parties earlier this year.
Jammeh originally conceded defeat, but he later claimed he intended to contest the outcome of the vote at the Supreme Court due to "unacceptable abnormalities".
The country currently has no sitting judges at the Supreme Court. The opposition coalition said in a 12 December statement quoted by Reuters that Jammeh had no longer constitutional authority to name new judges to hear his petition.
Jammeh's U-turn has created a climate of fear in Gambia, where people widely celebrated Barrow's election hoping it could end decades of alleged persecutions and human rights abuses.
On 10 December, Barrow said in a statement the outgoing leader had no grounds on which to invalidate the results of the election.
Earlier this month, the opposition said it will prosecute Jammeh for the crimes he allegedly committed during his 22 years in office.
Gambia was criticised for the way it handled pro-democracy protests in the capital Banjul, in the lead-up to the election. Dozens were arrested earlier this year after taking to the streets of the capital Banjul, calling for electoral reforms and Jammeh's resignation.The opposition claimed two members of UDP died in detention.