Thousands of Gambians who fled into neighbouring Senegal due to a post-election political crisis sparked earlier in January are now returning home. The decision of thousands of refugees to go back has been encouraged by new President Adama Barrow's promises of bringing freedom and democracy in the West African nation.
Barrow was appointed as head of a coalition of opposition parties that then defeated veteran strongman Yahya Jammeh, who ruled the country for 22 years, in a historic presidential election held in December 2016.
However, Jammeh's initial refusal to step down sparked a political impasse and a foreign military intervention that prompted Barrow, along with thousands of fleeing Gambians, to relocate temporarily to neighbouring Senegal amid fears of an imminent war.
Following week-long diplomatic talks that saw the involvement of several West African leaders and the deployment of Ecowas (Economic Community Of West African States ) troops to The Gambia's capital Banjul, Jammeh agreed to step down and go into exile to Equatorial Guinea. Barrow, who took the oath of office at the Gambian embassy in Senegal's capital Dakar, has now returned home and is ready to take the lead of a country that has suffered years of repression, human rights abuses and economic stagnation.
Gambians at home and abroad are eager to see the birth of a new Gambia free from repression, but they are also aware that Jammeh's departure does not automatically mean peace and respect for human rights.
IBTimes UK met some Gambian refugees at a temporary shelter in central Dakar. Among other things, they explained that issues such as government accountability, ethnic tensions and electoral and constitutional reforms will all need to be addressed.
"The new president is good, he is fine, but I just want to wait and see if he is going to do more than what Jammeh has done for us," 16-year-old Ruth-Korpo Taylor, who left Gambia with her grandmother, told IBTimes UK. "We want to see what's this beautiful thing that he said he wants to do for us. We want to go back, we are students and we need to finish our school. Meanwhile, we thank Senegalese people and the government, because they are helping a lot," she continued.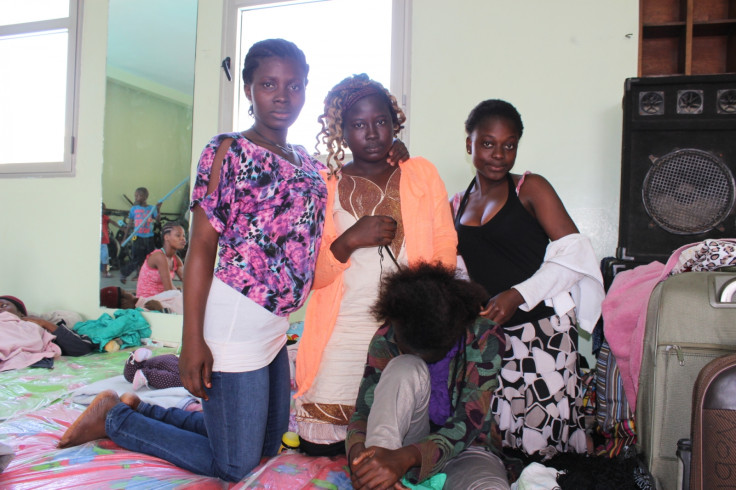 Although Barrow told IBTimes UK claims that Gambians are divided due to different political affiliations and tribal feuds were "an exaggeration", some refugees have voiced this concern. "There is a tribal dispute, it is an internal problem and until it is resolved, we will never know," US-Gambian citizen Abdul Karim, 34, told IBTimes UK.
Karim had been living in Gambia for thee years before fleeing to Senegal, a journey during which he had his documents stolen.
He said he wanted to go back to his country, but he feared for his life. "I don't know how I will be treated in Gambia, where Jammeh still holds some power," Karim explained. "I think it will take around six months to one year until we know what Barrow has to offer. He seems a good person, but we don't know anything about him, we don't know his budget, or his laws.
"I hope he will make the country more democratic, peaceful and productive, I hope he can provide jobs for the citizens, people are hungry and food prices are high. I really pray for the safety of Gambians."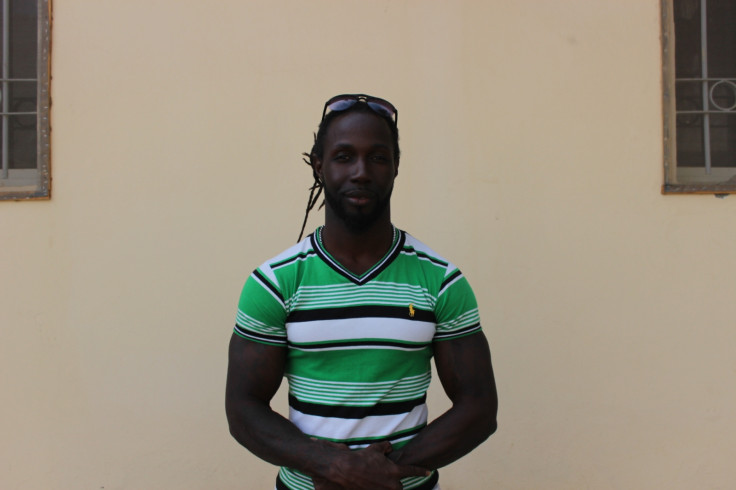 Ismail Kenmei, a 47-year-old Gambian who fled the country with his family earlier in January, also believes the country is on the right path toward democracy. However, the journey, he says, will be a long one.
"If the situation normalises in Gambia, we will go back," he said. "The change we were praying for is here, but it is too early to say what we think about Barrow. He is here to tell us who he is. We have seen him as a man, as a presidential candidate, as a president-elect. He is to prove to us what he really is and prove that he can fulfil his promises."