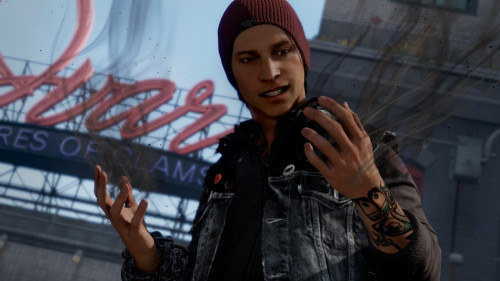 Even though inFamous: Second Son will be coming out only in March, retailer GAME will be giving gamers an opportunity to try the game on the PS4 ahead of its release at its stores around the UK.
The gaming chain will hold a series of lock-in events on specified dates. The retailer is holding the events at 40 stores and the gamer will have to be GAME Rewards member to pick up a ticket.
Here are the dates on which the events are being held at each store.
Apart from this, an exclusive collector's edition version of the game will also be on offer and it will include:
inFAMOUS: Second Son Full Game
Delsin Jacket Material Game Case
inFAMOUS: Second Son Collectable Coin
inFAMOUS: Second Son Bottle Opener
inFAMOUS: Second Son Badges
Delsin Rowe Replica Beanie Hat
Bonus DLC: Cole's Legacy Legendary Vest
Source: VG247