The Spike TV Video Game awards are dead, replaced this year with The Game Awards, which, well, the name is pretty clear.
Twenty one awards will be dished out at the Planet Hollywood Resort and Casino in Las Vegas and the brains behind it all, presenter Geoff Keighley, has promised twelve world premieres including trailers and new game announcements.
When
The Game Awards will take place on Friday, 5 December from 2am GMT, 9pm ET, and 6pm PST.
Where to watch
Abandoning Spike TV for something altogether more modern, the show will be live streamed on about every platform imaginable. YouTube and Twitch will be hosting live streams available through PlayStation Network, Xbox Live, Wii U and Steam.
Streams will also be available at every website able to embed one, just like ours!
World premieres
Josef Fares the director behind wonderful indie title Brothers: A Tale of Two Sons, has also hinted at an announcement.
Fallout 4 won't be making its expected debut (but most people – including myself - will assume this is smoke and mirrors until the show is over).
Microsoft aren't planning "any new game announcements" for the show. Trailers for existing games (Say Scalebound or Rise of the Tomb Raider) are still possible.
Nominees & Predictions
Best Shooter
- Call of Duty: Advanced Warfare – Sledgehammer/Activision
- Destiny – Bungie/Activision
- Far Cry 4 – Ubisoft Montreal/Ubisoft
- Titanfall – Respawn/EA
- Wolfenstein: The New Order – MachineGames/Bethesda
Best Action/Adventure
- Alien: Isolation – Creative Assembly/Sega
- Assassin's Creed Unity – Ubisoft
- Bayonetta 2 – Platinum Games/Nintendo
- Middle-earth: Shadow of Mordor – Monolith/Warner Bros
- Sunset Overdrive – Insomniac/Microsoft
Best Role Playing Game
- Bravely Default – Square Enix
- Dark Souls 2 – From Software/Bandai Namco
- Divinity: Original Sin – Larian Studios
- Dragon Age: Inquisition – Bioware/EA
- South Park: The Stick of Truth – Obsidian/Ubisoft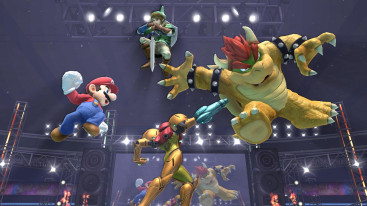 Best Fighting Game
- Killer Instinct: Season Two – Iron Galaxy Studios/Microsoft
- Persona 4 Arena Ultimax – Arc System Works/Atlus
- Super Smash Bros. 3DS – Nintendo
- Super Smash Bros. Wii U – Nintendo
- Ultimate Street Fighter IV – Capcom
Prediction: Super Smash Bros Wii U
Best Family Game
- Disney Infinity 2.0 – Avalanche Software/Disney Interactive Studios
- Fantasia: Music Evolved – Harmonix/Disney Interactive Studios
- Mario Kart 8 – Nintendo
- Skylanders: Trap Team – Toys for Bob/Activision
- Tomodachi Life – Nintendo
Best Sports/Racing Game
- FIFA 15 – EA Canada/EA Sports.
- Forza Horizon 2 – Playground Games/Turn 10 Studios/Microsoft.
- Mario Kart 8 – Nintendo.
- NBA 2K15 – Visual Concepts/2K Sports.
- Trials Fusion – RedLynx/Ubisoft.
Prediction: Mario Kart 8.
Best Online Experience
- Call of Duty: Advanced Warfare – Sledgehammer Games/Activision
- Dark Souls 2 – From Software/Bandai Namco
- Destiny – Bungie/Activision
- Hearthstone: Heroes of Warcraft – Blizzard
- Titanfall – Respawn/EA
Prediction: Hearthstone: Heroes of Warcraft
Best Mobile/Handheld
- Bravely Default – Square Enix
- Monument Valley – Ustwo
- Hearthstone: Heroes of Warcraft – Blizzard
- Super Smash Bros. for 3DS – Nintendo
- Threes – Asher Vollmer, illustrator Greg Wohlwend, and composer Jimmy Hinson
Prediction: Monument Valley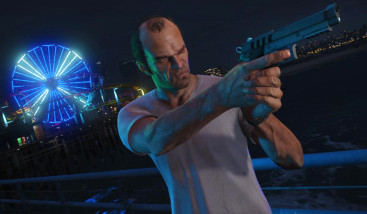 Best Remaster

- Grand Theft Auto 5 – Rockstar Games
- Halo: The Master Chief Collection – 343 Industries/Microsoft
- Pokemon Omega Ruby and Alpha Sapphire – Game Freak/Nintendo
- The Last of Us – Naughty Dog/Sony
- Tomb Raider: Definitive Edition Crystal Dynamics/Square Enix
Prediction: Grand Theft Auto 5
Best Narrative
- South Park: The Stick of Truth – Obsidian/Ubisoft
- The Walking Dead Season 2 – Telltale Games
- The Wolf Among Us – Telltale Games
- Valiant Hearts – Ubisoft
- Wolfenstein: The New Order – Machine Games/Bethesda
Prediction: Valiant Hearts
Best Score/Soundtrack
- Alien: Isolation – Joe Henson and Alexis Smith, The Creative Assembly/Sega
- Child of Light – Coeur de pirate, Ubisoft Montreal
- Destiny – Marty O'Donnell, Bungie/Activision
- Sunset Overdrive – Boris Salchow, Insomniac Games/Microsoft
- Transistor – Darren Korb, Supergiant Games
Best Independent Game
- Broken Age Part 1 – Double Fine
- Monument Valley – Ustwo
- Shovel Knight – Cellar Door
- Transistor – Supergiant Games
- The Vanishing of Ethan Carter – The Astronauts
Prediction: Shovel Knight
Games for Change
- Mountain – David O'Reilly/Double Fine Presents
- Never Alone – Upper One Games
- The Last of Us: Left Behind – Naughty Dog/Sony
- This War of Mine – 11bit Studios
- Valiant Hearts: The Great War – Ubisoft
Prediction: The Last of Us: Left Behind
eSports Player of the Year (Voted on by fans)
- Martin 'Rekkles' Larsson – League of Legends
- Xu "Fy" Linsen – Dota 2
- James "Firebat" Kostesich – Hearthstone
- Christopher "GeT_RiGhT" Alesund – Counter-Strike: GO
- Matt "NaDeSHoT" Haag – Call of Duty
Prediction: Xu "Fy" Linsen
eSports Team of the Year (Voted on by fans)
- Samsung White – League of Legends
- Evil Geniuses – Dota 2
- Edward Gaming – League of Legends
- Newbee – Dota 2
- Ninjas in Pajamas – Counter-Strike: GO
Trending Gamer (Voted on by fans)
- Evan "Vanoss" Fong
- Jeff Gerstmann
- PewDiePie
- StampyLongHead
- TotalBiscuit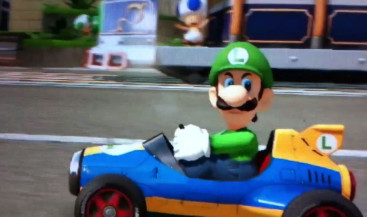 Best Fan Creation
- BEST Zelda Rap EVER!! By Egoraptor
- Luigi Death Stare by CZBwoi and Rizupicorr
- Mine the Diamond (Minecraft Song) by - Tobuscus
- Minecraft – TITAN City by Colonial Puppet
- Twitch Plays Pokemon by Anonymous
Prediction: Luigi Death Stare
Developer of the Year
- Blizzard
- Monolith
- Nintendo
- Telltale Games
- Ubisoft Montreal
Best Performance
- Adam Harrington as Bigby Wolf, The Wolf Among Us – Telltale Games
- Kevin Spacey as Jonathan Irons, Call of Duty: Advanced Warfare – Sledgehammer Games/Activision
- Melissa Hutchison as Clementine, The Walking Dead: Season Two – Telltale Games
- Trey Parker as Various Voices, South Park: The Stick of Truth – Obsidian/Ubisoft
- Troy Baker as Talion, Middle-earth: Shadow of Mordor – Monolith/Warner Bros
Prediction: Melissa Hutchison
Most Anticipated Game – (Voted on by fans)
- Batman: Arkham Knight – Rocksteady/Warner Bros
- Bloodborne – FROM Software/Sony
- Evolve – Turtle Rock/2K Games
- The Witcher 3: Wild Hunt – CD Projekt
- Uncharted 4: A Thief's End – Naughty Dog/Sony
Prediction: Batman: Arkham Knight
Game of the Year
- Bayonetta 2 – Platinum Games/Nintendo
- Dark Souls 2 – FROM Software/Bandai Namco
- Dragon Age: Inquisition – BioWare/EA
- Hearthstone: Heroes of Warcraft – Blizzard
- Middle-earth: Shadow of Mordor – Monolith/Warner Bros