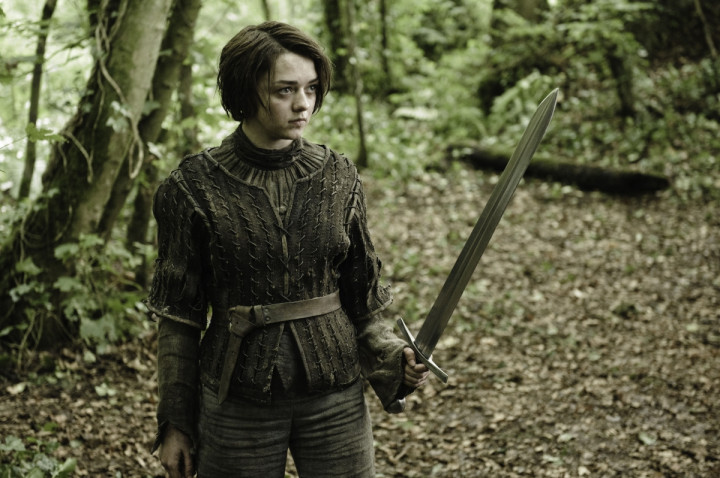 Warning: This article contains spoilers from Game of Thrones season 4 finale The Children.
Maisie Williams isn't best pleased with her Game of Thrones character Arya Stark after her big decision in the show's season four finale.
After a dramatic and brutal fight between The Hound (Rory McCann) and Brienne of Tarth (Gwendoline Christie) the former finds himself beaten to a pulp asking Arya, who he has come to show affection for, to finish him off and put him out of his misery.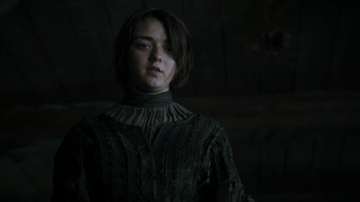 Instead Arya leaves The Hound to die, before jumping aboard a boat away from Westeros and the show's conclusion. Speaking to Zap2It, Williams explain Arya's decision and expressed her displeasure at her character's actions.
"That's her nod to the Hound saying, 'This is who I am now.' Episode one is the audience realising, and then episode ten [the finale] is to the Hound: 'You thought you were brutal?'," says Williams.
"All the lessons that he taught her, 'That's where the heart is', and she's taking all of that in. [The Hound] is ready for her to kill him, and she just looks at him and walks away. And it's like, 'Yeah, you're right, I do know how to kill you. You taught me that. Thank you. But you're an a**hole, so thank you and goodbye.' It's sad."
Zap2It also spoke to Williams at the premiere of season four about Arya's impending decision to leave The Hound, saying she expected fans to be "a little angry" with her.
"They're starting to sympathise with the Hound, almost. They're starting to realize who he is," she said. "A lot of the cracks are coming away from the Hound in this new season. It starts to peel away, almost, this really rough exterior."
"At that end episode, it's kind of like, was that necessary, Arya? I hope the audience feel like, was that even necessary? That's what I wanted it to be like."
Game of Thrones will return for season five in 2015.