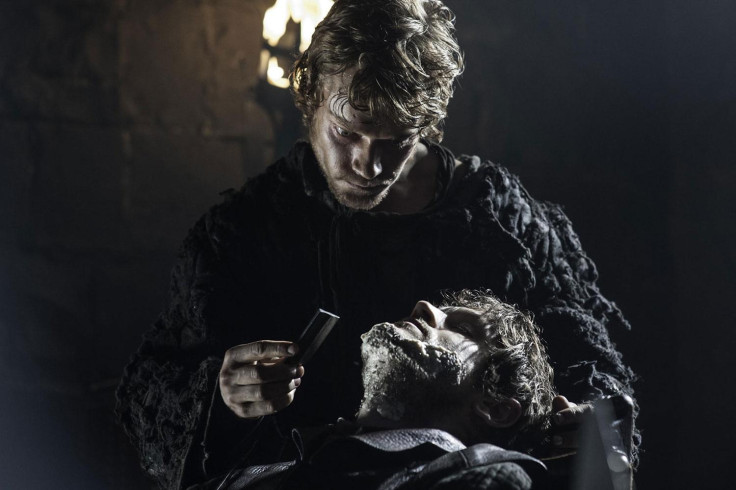 Amid all the kings, queens, dragons, power games and the politics, lies Theon Greyjoy/Reek whose sole aim is to make sure he doesn't get punished by his sadistic master, Ramsay Bolton.
With his character moving closer towards being just Reek, will viewers get to witness the Theon they saw in season 1 at all now? Actor Alfie Allen, who plays Theon, shed some light on his character's fate in season 5, during an interview with Yahoo TV.
"I think that how much of Theon is there and how much of Reek is there is ever-changing," said Allen. "Where we are right now, he's definitely still living in fear. There's definitely more of the Reek in him, but Sansa's arrival at Winterfell will reach some sort of memory within him."
Allen, who's been reading the scripts for season 5 episodes, hinted at events later in the season. When asked about his favourite storyline, Allen said, "Right now, I really like Shireen and Stannis's relationship. I think that's really lovely. I think that that's interesting and... I've obviously read scripts so I can't say too much... There's just a lot of really beautiful things going on this year, and also very dark."