Last week's episode of Game of Thrones season 5 (episode 2 'The House of Black and White') featured the return of Jaqen H'ghar - the mysterious faceless assassin who helped Arya Stark escape Harrenhal in season 2.
As per a new Game of Thrones theory, H'ghar might be more to Arya Stark than what has been portrayed of him so far.
Warning: potential spoilers ahead
Actor Tom Wlaschiha, who plays the fan-favourite Jaqen H'ghar on the show, recently spoke to The Hollywood Reporter about his character's past.
"It's all part of a bigger plan. We still don't know who Jaqen is and why he showed up in the story in the first place. It was never explained why he ended up in the black cells in King's Landing and then went on that journey. It wasn't a coincidence. It was all part of a bigger plan — that's my theory."
According to a Vanity Fair report, there's a long-cherished book-reader theory about Jaqen's connection with Arya Stark and while it may never pay off in the novels, it's entirely possible it could fit in the show. What if Jaqen H'ghar and Arya's vivacious fencing instructor from Season 1 - Syrio Forel - are the same person?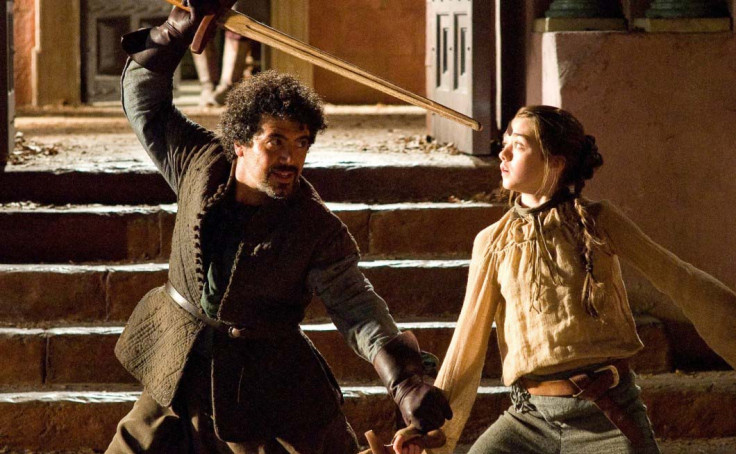 Syrio Forel was last seen on the show in season 1 squaring off the villainous Ser Meryn Trant in order to protect Arya. At his insistence, Arya runs away before the confrontation between Trant and Forel is over. Could Forel still be alive? Was he one of the many faces of Jaqen H'Ghar? It's entirely possible.
Here are two key reasons which make this theory plausible:
First, there is the God of Death connection. "What do we say to the God of Death?" is Syrio's most memorable line from season 1. The House of Black and White is a temple dedicated to the God of Death.
Secondly, if you look at Arya's death list. Many viewers may have noticed that Arya's morbid little mantra has changed significantly between season 4 and season 5.
Many of those people are obviously off the list because they've died. Among the familiar names like Cersei, Walder Frey (orchestrator of the Red Wedding), and the Mountain, we find Arya huddled outside the House of Black and White chanting the relatively obscure name Meryn Trant.
The very same Meryn Trant who allegedly murdered her instructor, Syrio Forel.
So will we see the triumphant return of Syrio (in some form) back to teach Arya even more valuable life lessons? That remains to be seen.
Meanwhile, Game of Thrones season 5, episode 3 titled, High Sparrow, airs this Sunday, 26 April on HBO at 9pm.
Click here to watch the episode via live stream online.