With all the treachery, backstabbing and betrayals that keep happening on Game of Thrones, it's a boon for the characters to have a loyal friend by their side - and that's exactly what Daenerys Targaryen (Emilia Clarke) will find in her right hand maid Missandei (Nathalie Emmanuel).
Post Sunday's Golden Globes, E! caught up with Emmanuel at an HBO party where the actress shared some interesting details about her and Daenerys' relationship in the upcoming season.
"We see Daenerys being queen and what comes with that, so it's not always smooth sailing," Emmanuel told E! Online, "but she's got her confidante and friend Missandei to help her along the way."
According to the book series "Song of Ice and Fire", the duo's relationship only gets stronger as Missandei tells Daenerys stories about her own childhood and culture to help guide her queen.
However, seeing that the makers of the show have revealed that they will deviate slightly from the books in terms of the plotlines in season 5, there could be subtle hints of something more than just friendship. Certain fan theories have hinted at a possible sexual attraction between the two.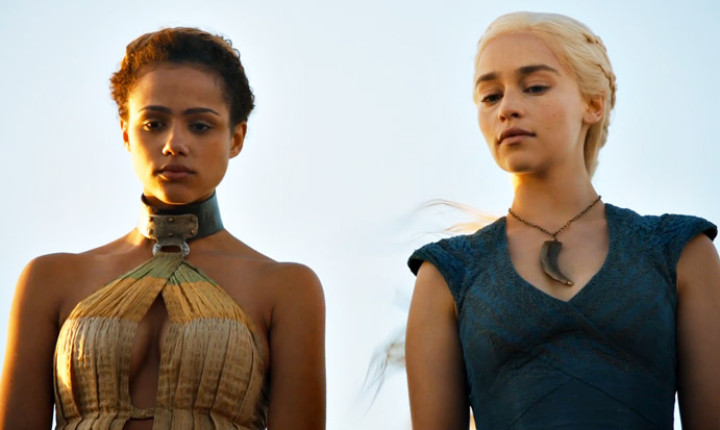 Now whether or not Daenerys starts a lesbian romance with Missandei, remains to be seen. But fans can definitely expect several new twists which are not quite in line with the books.
Season 5 of Game of Thrones is set to premiere on 12 April, 2015. The trailer for the new season can be seen first during the IMAX theatrical release of the last two episodes of season 4 on 23 January.